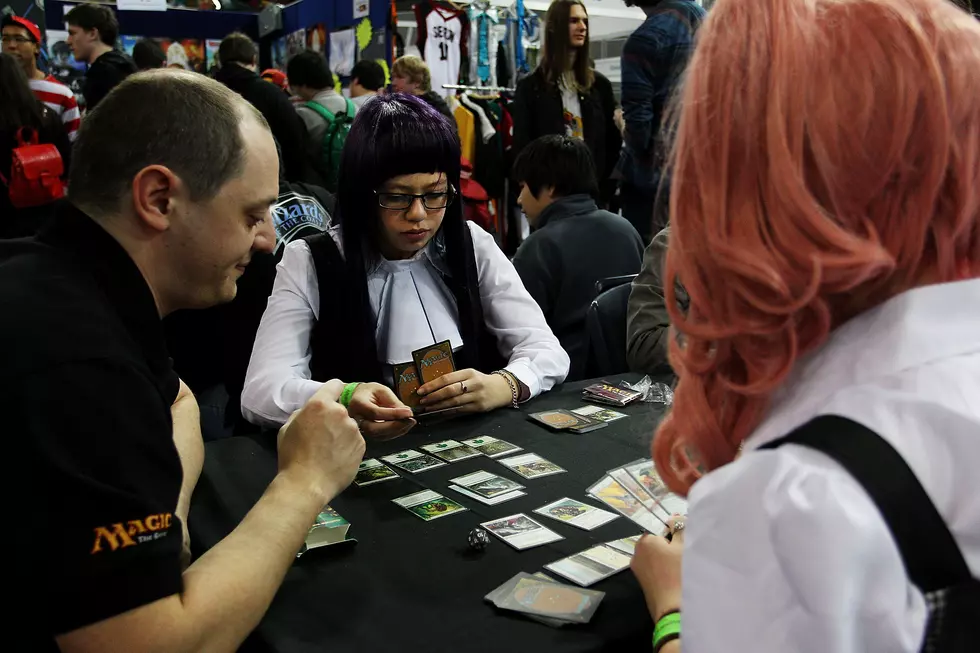 The Three Toys Going Into the Toy Hall of Fame Are…
Getty Images
Certain toys and games bring back fond memories of our childhood, but which ones are so good they should be enshrined?
The National Toy Hall of Fame just announced the three toys they'll be inducting this year and they're interesting picks. The three toys that got enough votes from the experts to make it into the Toy Hall of Fame are: (drumroll please) "Magic: The Gathering" cards...Matchbox cars and coloring books.
"Magic: The Gathering"cards debuted in 1993, which makes them the newest toy ever to make the Toy Hall of Fame. Until now, the Nintendo "Game Boy" was the newest...it debuted in 1989. Matchbox cars are something I collected as a kid, in fact, I still have them stored in cases, some of the more rare ones can be collector's items, so I'm probably sitting on a fortune and I don't even know it. As far as coloring books go, I know coloring has become a very popular past-time once again, among children and adults alike.
There were nine other toys that were nominated this year but didn't get enough votes to be inducted: Care Bears, the Fisher-Price Corn Popper,Jenga, He-Man, My Little Pony, Nerf guns, Risk, the top and the smartphone.
Personally, I think it's a travesty that Nerf guns missed the cut. On the other hand, could you get any more opposite sides of the spectrum than the "top" and smartphones? Which leads me to this...are smartphones really "toys"? I realize that you can play games on them, but are they actually a toy?
Finally, you might remember, the three toys that were inducted last year were the Magic 8 Ball, the pinball machine, and Uno the card game.