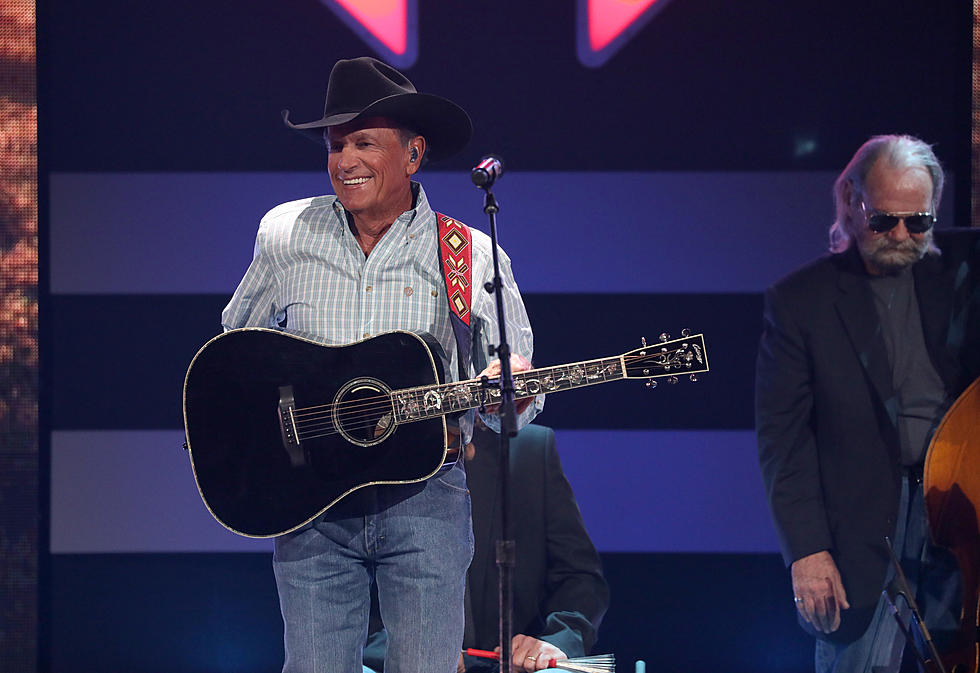 The King of Country George Strait Makes His Return To Iowa
Getty Images for iHeartMedia
George Strait's last tour stop in Iowa came back in April of 2014. It was called 'The Cowboy Rides Away' tour. Fortunately for country fans, this cowboy is back in the saddle and headed back to the Hawkeye state!
George Strait is coming back to Iowa. The King of Country music, with more number-one songs than an artist can sing during a single show, will return to the state next spring! Few artists in any genre of music have accomplished more. Over 60 number-one songs. The Artist of the Decade for the 2000s. A member of the Country Music Hall of Fame. Only Elvis and The Beatles have more gold and platinum albums. His songs are part of the fabric of country music, and we get to see him ride into Iowa for an amazing show on Saturday, May 25th, 2024 at Jack Trice Stadium in Ames!
What could possibly be better than George Strait on a Saturday night? Lucky for us he's bringing along some friends to open up the show! Also coming to Ames in May is a singer/songwriter who has won 8 Grammy Awards, 14 CMA Awards, and 10 ACM Awards, and is one of the top vocalists in music. We're talking about Chris Stapleton! 
Joining George Strait and Chris Stapleton are a country supergroup making sweet harmonies since the late 1990s. With hit songs like 'Pontoon', 'Better Man', and 'Boondocks', and many more, Little Big Town will also take the stage next May in Ames!
How is that for an amazing lineup? George Strait, Chris Stapleton, and Little Big Town at Jack Trice Stadium in Ames on Saturday, May 25th, 2024.
Tickets will be available through Ticketmaster and will go on sale to the public on Friday, September 22nd at 10 a.m. There will also be a special presale on Thursday, September 21st!  Download our app and get the presale information sent to you by 2:30 p.m. that Wednesday afternoon!
Enter to win a 4-pack of tickets to the show below! Contest ends on Sunday, September 24 at 11:59 p.m.
All hail the King of Country! George Strait is coming back to Iowa!
Where to Eat if You're Going to a Concert at Wells Fargo Arena
Heading to an event at Wells Fargo Arena or the Iowa Events Center in Des Moines? We've got you covered! We put together a list of restaurants within walking distance (15 minutes) of the venues that are open for dinner and have a Google rating of 4-stars or higher. Here are some of your options:
The Best Country Singer From Every State
Some states, like Oklahoma and Texas, are loaded with famous country singers. Others, like Nevada and Maine, are still looking for a real breakthrough artist. See the best and most successful country music artist from all 50 states, starting with
Hank Williams
and Alabama.