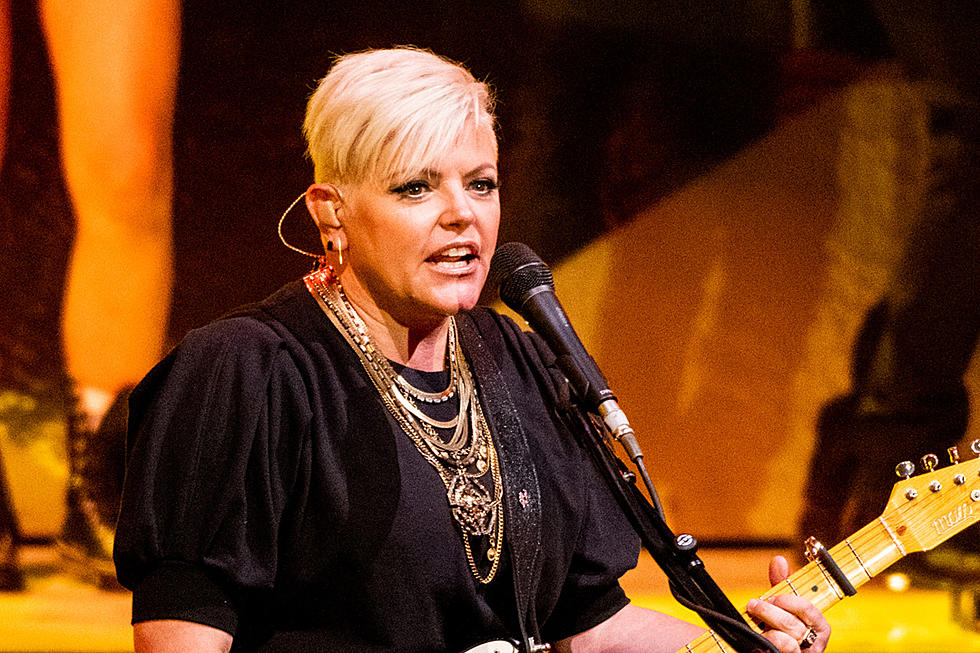 The Chicks Postpone Nashville Concert Due to Illness
Timothy Norris, Getty Images
A sick Chick is keeping the country trio away from fans in Nashville on Thursday night (July 27).
The Chicks revealed that they had to postpone the show just a few hours before it was scheduled to begin. The Bridgestone Arena date is the first of back-to-back Tennessee shows amid their 2023 world tour.
Related: The Chicks Announce 2023 World Tour Dates
"We are working on rescheduling and will provide a new show date as soon as possible," a tweet reads. "Fans are encouraged to hold on to their tickets for the newly scheduled date."
The nature of the illness and who is affected was not revealed. Natalie Maines, Martie Maguire and Emily Robison began the American portion of their tour six days ago, with a concert in Tulsa, Okla. Since then, they've played a pair of concerts in Little Rock, Ark., and Louisville, Ky. before the planned Nashville show.
Wild Rivers was to open this leg of the American tour, with Ben Harper opening next month. Maren Morris was the Chicks' opening act for the international dates.
"The Chicks are looking forward to seeing their Nashville fans soon and apologize for any inconvenience this may cause," their message reads.
Reaction to the Chicks postponing in Nashville was a mix of understanding and frustration, especially for those who traveled great distances to be there.
"6000 down the drain," writes @bOoT1s. "Saved for my family to travel from uk and definitely won't see that money back to make a rescheduled concert! 3 hours notice is out of order!"
In addition to a world tour in 2023, the Chicks played a residency in Las Vegas in May.
Earl Had to Die: The 20 Best Country Songs About Killing Your Man
From Lefty Frizzell to Carrie Underwood, country stars have always written about murder. Murder ballads about men who do away with their female love interests are abundant, but there's also a whole lot of great songs about the women who kill -- or have others kill for them. Here are the 20 best songs about, er, disposing of the man in your life.
Country Music's 30 Best Revenge Songs, Ranked
They say that revenge is a dish best served cold, but we say that revenge is a dish best served country! Here are the 30 best country songs about bringing the hurt to somebody who did you wrong.