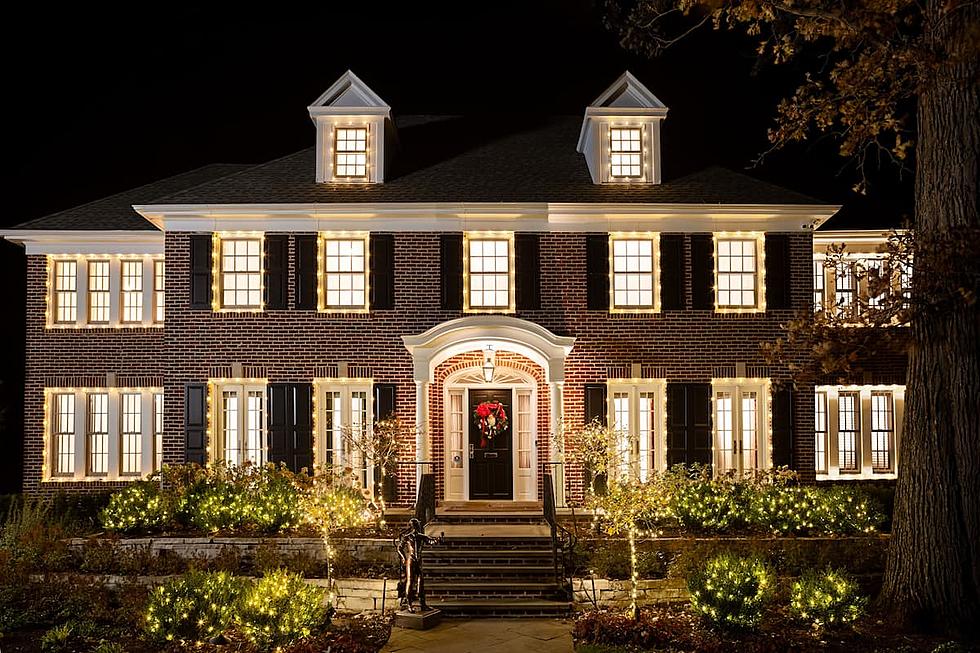 Stay In The Original 'Home Alone' House on Airbnb [PHOTOS]
Airbnb
The movie 'Home Alone' is one of my guilty pleasure holiday movies. Sure, the ludicrous assumption that you could actually forget your own kid on a huge family vacation is a bit absurd. But I buy it every time. I love watching Kevin McCallister defend his home turf from the dim-witted Wet Bandits. I can quote lines from the movie, as I'm sure you can too. Now, just in time for the holidays, you can actually stay in the 'Home Alone' house via Airbnb.
My daughters and I actually watched 'Home Alone' last night and the girls asked me where the movie was filmed. I mentioned, not too far from here. The movie was shot in Chicago and that is where you can still stay in the same house in which the movie was filmed in. Now, full disclosure before we go any farther. The house will only be available to rent for ONE day this December. The rental is all part of promoting Disney's new incarnation of the franchise, 'Home Sweet Home Alone' on Disney+. But according to Airbnb, the 'Home Alone' house will go up for bids on December 7th at 1 p.m. Iowa time. One lucky bidder will get to relive movie magic in the Chicago home!
Even though the house is only available for one night, they're only charging $25! What a deal! I can imagine that many fans of the movie might pay thousands to stay there! The winners are responsible for their own travel expenses to and from Chicago. So get ready "ya filthy animals"! December 7th will be here soon!
Iowa's 'Coolest' Airbnb is a 1920s Log Cabin
10 of the Most Unique Airbnbs in the State of Iowa
Looking for a cool weekend getaway here in Iowa? There are SO many unique Airbnbs to rent out across the state! We put together a list of ten, one-of-a-kind Airbnbs in Iowa.