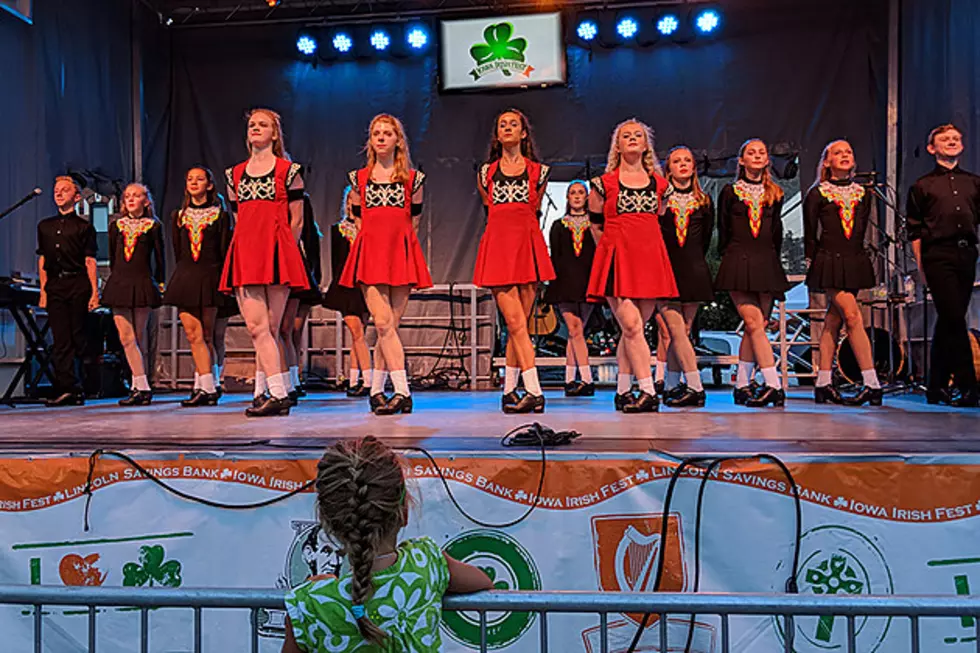 Sign-up To Be an Iowa Irish Fest Volunteer-Get Free Admission & Beverages
Townsquare Media file photo
For many people one of the most disappointing events to get cancelled last year was, the annual Iowa Irish Fest held in early August each year. The good news is, the 2021 version of this giant celebration of Irish culture is ON...and bigger and better than ever. But, they can't pull it off without the communities help.
Free admission and beverages for volunteering at Iowa Irish Fest!
Organizers are looking tp fill over 200 roles at the 15th annual event August 6-8, 2021 in downtown Waterloo. According to a media release: "everyone who volunteers will be aptly rewarded with free admission to the premiere event and beverages."  Plus, those who sign up at IowaIrishFest.com before July 1 are guaranteed an exclusive T-shirt.
Irish Fest is powered by volunteers
Fans, partners, sponsors, businesses and local charity organizations are encouraged to volunteer.
"I've found that it's a lot of fun to work with family, friends or coworkers and a great way to build memories in addition to receiving free admission to the Fest." said Jocelyn Williams, volunteer coordinator for the Fest.

 
There's hundreds of volunteer positions to fill at Irish Fest
Gate attendants, beer token and food voucher booth workers are needed, along with "green room" attendants and more. "Our volunteers are the faces of Irish Fest, and whether it includes manning the food and drink booths or scanning tickets at gates, we know you'll have a good time!" said Chad Shipman, Iowa Irish Fest director.
Volunteers are also encouraged, but not required, to attend optional training days August 1-3 to prepare for the event. To sign up for a volunteering slot click here.  For more information about volunteering, contact Williams at volunteer@iowairishfest.com.
Personally, I'm excited to see all the usual big names return to the Irish Fest stages this year. Popular acts like Gaelic Storm, Scythian, the Screaming Orphans and many more. Of course, Irish Fest wouldn't be Irish Fest without the Trinity Irish Dancers. This event will provide a gigantic boon to the economy for the area, so it's time to come together as a community and show everyone why were proud to live, work and play in the Cedar Valley. Volunteer today.
Love beer? Keep scrolling...
Top 10 Fantastic Breweries in the Cedar Valley & Northeast Iowa - List
It's a quote that rings true, "Local Beer is Better". Why? Because you're supporting your friends and neighbors. Heck, you might even personally know the brewmaster of your favorite local beer. How cool is that? The "dive bar" down on the corner might have it's own place in society, but they're quickly being replaced by local breweries with unique themes and spacious taprooms. On top of that, they take the joy of beer to the next level, with some really good (and sometimes award-winning) beer! Scroll down for our virtual brewery tour.
Farmers Markets in the Cedar Valley & NE Iowa - List
There's a Farmers Market in Waterloo, Cedar Falls or in the surrounding area almost every day of the week! Check 'em out and support your friends and neighbors. Buy Fresh - Buy Local