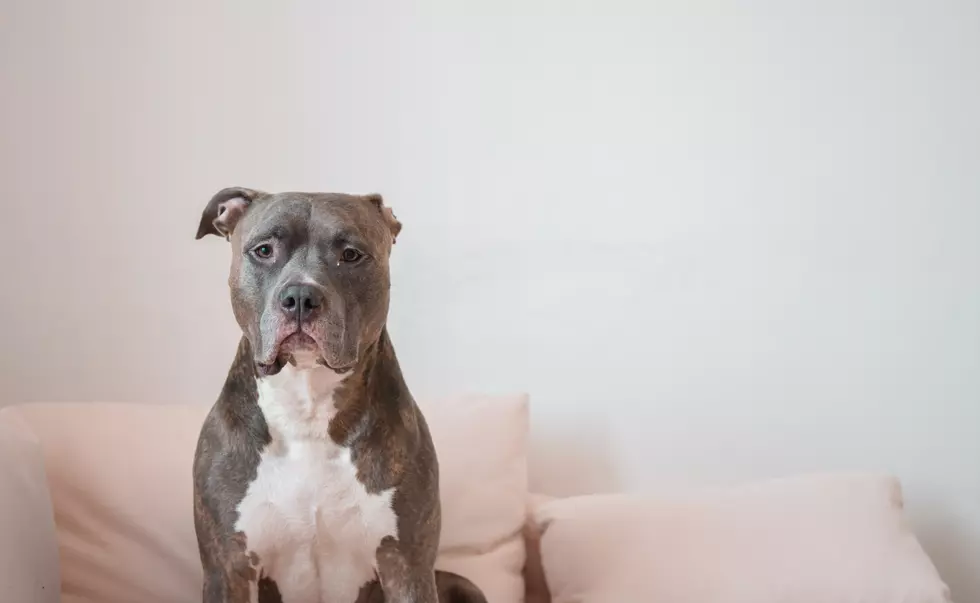 Sheriff Says No Dogs Being Removed For Now in Keystone
Unsplash - Arttu Päivinen
Last week, owners of pit bulls and dogs that 'look like' pit bulls in the Benton County town of Keystone were told their dogs would need to find new homes. It was all due to a number of ordinances that ban dogs based on their breed. It appears that the order is on hold for now.
The Cedar Rapids Gazette reports that the Benton County Sheriff's department says that there are currently no plans to remove dogs from their owners. Numerous Keystone residents say that they were visited by a member of the Benton County Sheriff's office and told that they had seven to ten days to remove the dog, or it would be forcibly removed, according to the Gazette. 
However, Sheriff Ron Tippett told the Gazette that officers did not give any official notice to dog owners, just a "verbal heads up" reminding them of the city ordinance. Tippett stated that he believes there were five residences that were contacted and that there have been no notices served to date, according to the Gazette. The city of Keystone doesn't have its own police department so it contracts with the county sheriff's office.
Tippett also confirmed to the Gazette that the warnings came after a 2-year-old girl was attacked by a stray or abandoned "pit bull style dog" back on June 18th. The girl was taken to a local hospital and the father contacted authorities. The Gazette reports that the dog was taken to a vet clinic and euthanized.
The city plans on addressing the issue at its next city council meeting this Thursday.
Adorable Iowa Pups on 'National Puppy Day' 2022
We asked you to send in your cute pup pics for National Puppy Day, and you delivered! Here are some of our favorites!
Ridiculous Things Our Pets are Afraid Of
No matter how tough they act, our pets are all big babies! We asked listeners to share the ridiculous things their pets are afraid of, and here are some of our favorite responses!