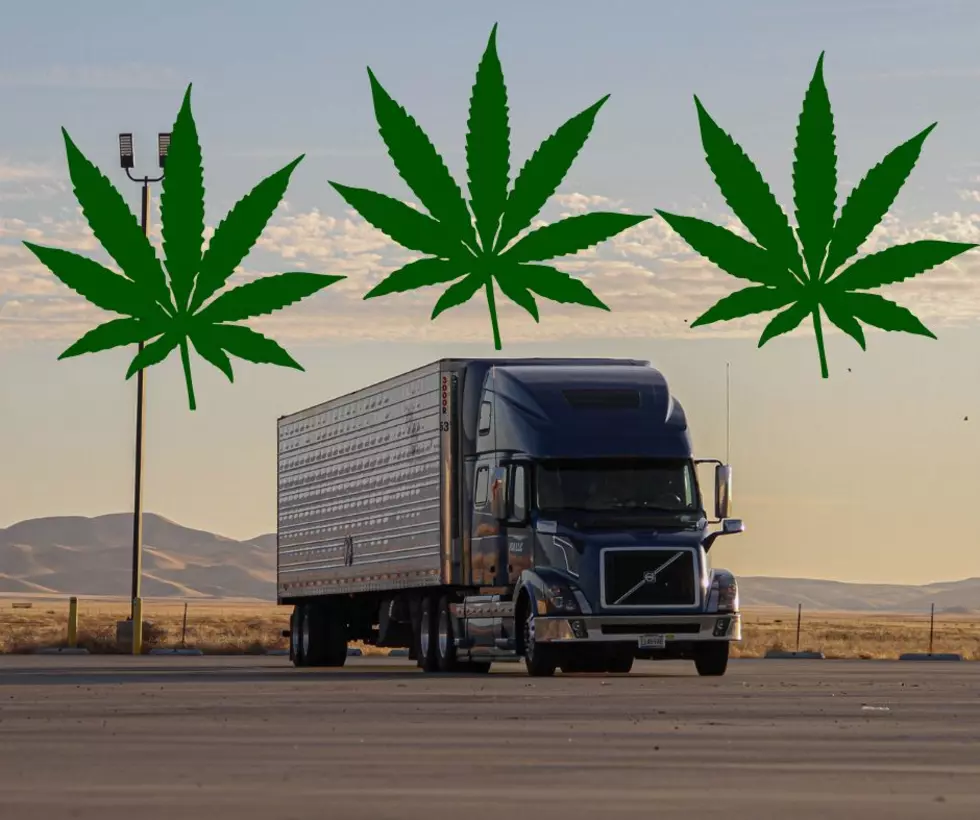 How Much Weed Can You Fit in a Semi? Ask This Dude Driving Through Illinois
Sander Yigin
Everything is bigger in Texas! A semi traveling to Chicago, Illinois from Texas was pulled over in East Central Illinois...This truck was hauling TWO TONS of marijuana! NewsGazette
"This was one of the largest drug seizures in state of Illinois history." -  Capt. Stuart Shaver, administrator of the nine-county East Central Illinois police district
4358 pounds of weed made its way into Illinois a few years back, and it is documented as one of the states LARGEST pot busts ever. The street value has this just under $20 million, yikes!
Troopers say this semi was following the vehicle in front of it, too close...Maybe dude was in a "small" hurry. After stopping the semi, the officer realized that the truckers weren't "really" truckers. The questions the officer asked was met with strange answers that didn't make much sense. Something is up with this situation.
"As the officer was talking with the individuals involved, the officers became suspicious that these individuals may not know as much about the trucking industry as a typical truck driver would, the occupants provided inconsistent information and had log book violations." - Capt. Stuart Shaver
The officers received the "ok" to search the truck and the K-9 was called in...Xocko was the dog's name, and it was game on. The four-legged officer picked up on the contents of the truck instantly.
270 shrink wrapped bails of marijuana
The three men in the truck, all from California, were arrested with a $1 million bail set.
How To Find Out If You Have Unclaimed Money or Property in Illinois
You might not even realize the Illinois Treasurer's office might be holding unclaimed money or property for you.
Gallery Credit: illinoistreasurer.gov