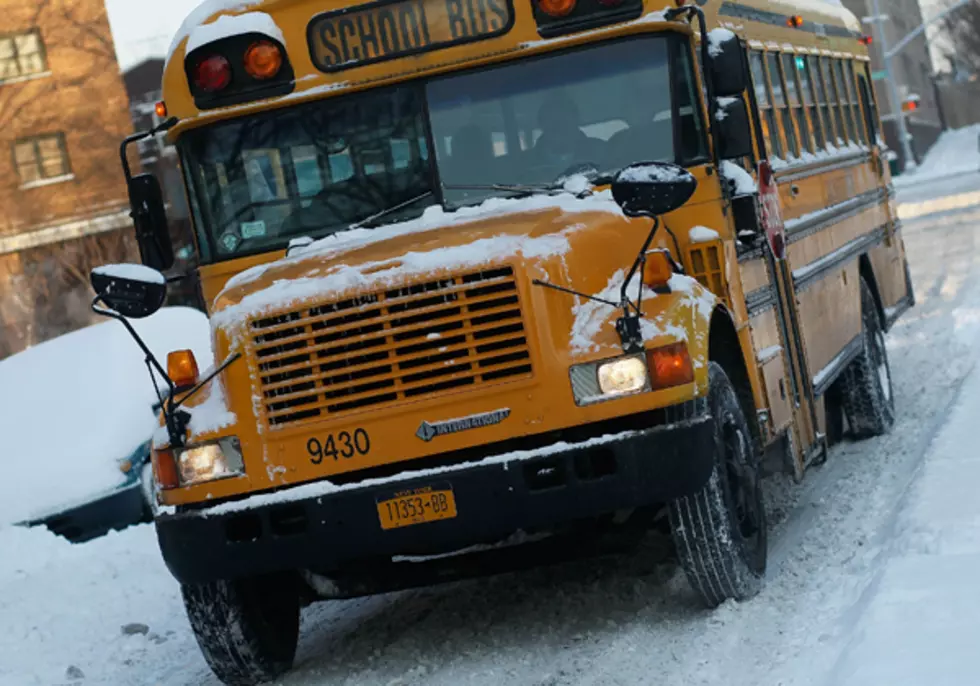 School Announcements – Friday, Jan. 17, 2020
Courtesy: Chris Hondros - Getty Images
Several northeast Iowa school districts are closed today, due to winter weather.
An approaching winter storm is expected to bring snow accumulations of 3 to 6 inches to Iowa, along with ice and wind. A Winter Storm Warning is posted for most of the state through 6 PM Saturday.
Below is the list of school announcements for Friday, Jan. 17, 2020.
---
AGWSR: Dismissing at 11:30 AM
Aplington-Parkersburg: CLOSED; All activities canceled
Cedar Falls - St. Patrick: CLOSED
Center Point-Urbana: CLOSED
Central Rivers AEA-River Hills: CLOSED
Clarksville: CLOSED; No weekend activities
Denver: CLOSED; No activities
Dike-New Hartford: CLOSED; All activities cancelled
Edgewood-Colesburg: CLOSED
Green Mountain-Garwin: CLOSED
Grundy Center: CLOSED; All activities canceled
Hudson: CLOSED; All activities canceled
Independence (including St. John's): CLOSED; No activities or practices
Jesup (including St. Athanasius): CLOSED; All activities canceled
Nashua-Plainfield: CLOSED
North Butler: CLOSED; No weekend activities
Northeast Iowa Community College-Oelwein Center: CLOSED
Oelwein (including Sacred Heart): CLOSED; No evening activities
South Hardin: CLOSED; All activities canceled
South Winneshiek: CLOSED; No activities
Starmont: CLOSED; No activities Friday or Saturday
Sumner-Fredericksburg: CLOSED; All Activities Canceled
Tripoli: CLOSED; No Weekend Activities
Turkey Valley: CLOSED; No activities
Valley Lutheran: CLOSED; All Friday activites cancelled or postponed
Wapsie Valley (including Community Lutheran-Readlyn): CLOSED
Waterloo Christian: CLOSED
West Central: CLOSED; No evening activities
West Delaware (including St. Mary's): CLOSED