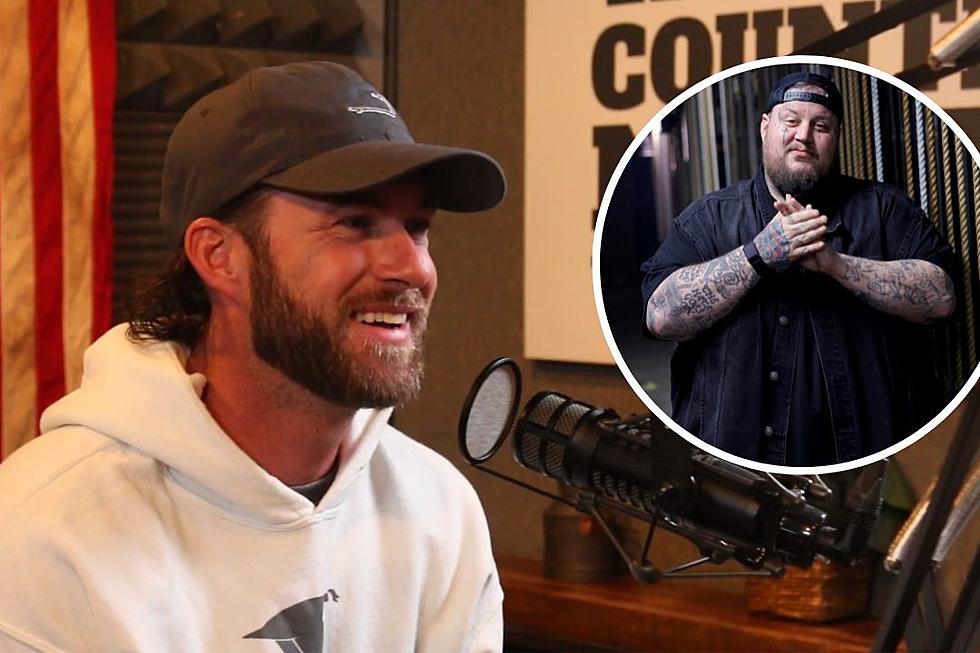 Riley Green Gets Real Honest About His Friendship With Jelly Roll
Taste of Country Nights Studio, Kevin Winter
Riley Green recently dropped his new album, Ain't My Last Rodeo, and there are a few collaborations on it that caught our attention. One of those is a song called "Copenhagen in a Cadillac," which features Jelly Roll.
On the latest episode of Taste of Country Nights, On Demand, I sat down with Green to discuss the new album, life and friendships along the way. One of the things I was most curious about is how Riley Green and Jelly Roll met — and how this song came to fruition.
At first glance, the two don't seem like they would have too much in common, other than that they are country music artists. Green is an avid duck hunter and outdoorsman, Jelly Roll is not. I asked Green how they met, and you can hear his response during this week's episode.
Green spoke to his friendship with Jelly Roll, saying nothing but nice things.
"Obviously he is having a great moment in country music. He's a super-likeable guy, he's got a pretty insane story," he says.
Of their song together, "Copenhagen in a Cadillac," Green says:
"I wrote that song, just a fun, light-hearted song, kinda as a joke and I had that title for a while and I don't think I was planning on cutting it."
He continues, "I just texted it to him, it sounded like something he might kind of be interested in, and he called me immediately like, 'Please let me be on this song.'"
Green says he thinks it is a cool collaboration that people probably weren't expecting.
I had another burning question about their friendship: Had Green ever taken Jelly Roll duck hunting, or would the smell of weed be too much?>
"Well, they can't smell," Green tells me, "so that's not an issue. He's a pretty jovial guy, he's kind of loud, so I don't know if he can be still or quiet long enough."
Check out the latest episode of Taste of Country Nights, On Demand wherever you get your podcasts from.
Evan Paul is the host of Taste of Country Nights, a syndicated radio show heard on more than 120 country radio stations nationwide, every night from 7PM to midnight. He plays the best new country music and interviews today's top stars, like Luke Combs, Miranda Lambert, Dan + Shay, Keith Urban, Carrie Underwood, Luke Bryan, Chris Stapleton, Lady A, Morgan Wallen, + more! 
10 Things You Didn't Know About Jelly Roll
The
Jelly Roll: Save Me
documentary on Hulu tells
Jelly Roll'
s complicated life story and spares no details. He's shockingly honest about addiction, prison, his childhood and his insecurities. Here are 10 key takeaways from the project.
Gallery Credit: Billy Dukes
11 Songs that Foreshadowed Jelly Roll's Country Music Career
Jelly Roll has taken the country music world by storm over the past year, and he will release his first full-length country album, Whitsitt Chapel, on June 2. Before he jumps right into the deepend of the genre, let's take a walk down memory lane. There are 11 songs that seemed to foreshadow his country music career.
PICTURES: See Inside Jerry Lee Lewis' $1.6 Million Rural Estate
The 30-acre rural estate Jerry Lee Lewis owned prior to his death is for sale, and pictures show a private and secluded spot to get away from prying eyes.
Gallery Credit: Sterling Whitaker