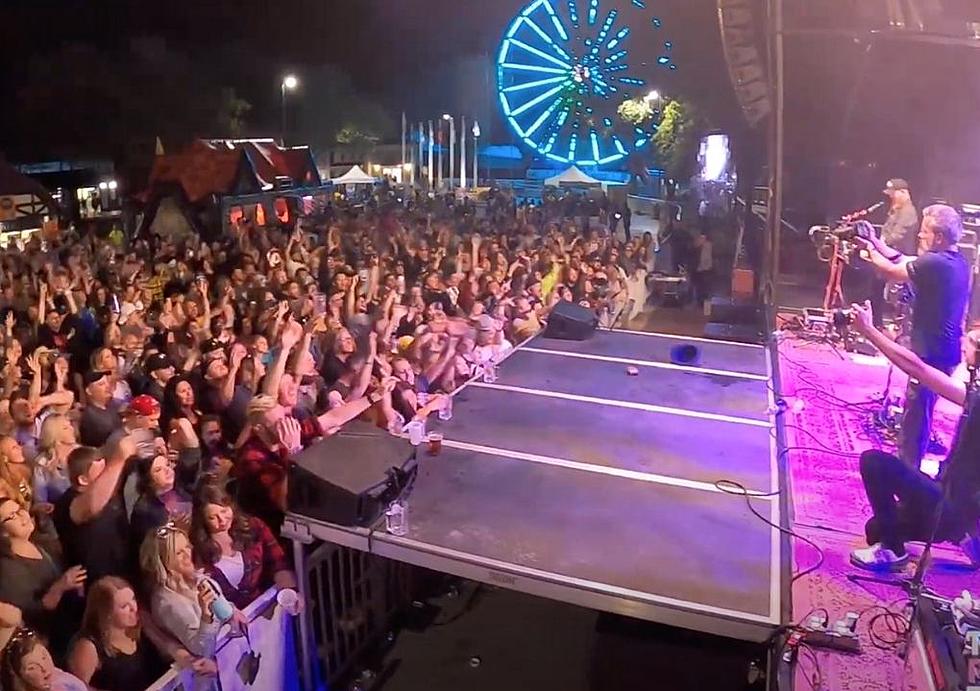 Popular Iowa Band Teases Big Concert Event In Waterloo/Cedar Falls
Courtesy of Pork Tornadoes via YouTube
One of Iowa's most popular bands is teasing some major concert announcement.
It looks like the Cedar Valley might be getting some more live music very soon. The Pork Tornadoes are an Iowa-based cover band that has garnered a big following here in the Midwest.
They describe themselves as "a powerful party band that has played all around the Midwest at the best and biggest bars, festivals, corporate events and weddings."
This group has been together and performing at your favorite bars for the past 12 years now. Consisting of four talented musicians, the band has become a sort of a fixture in the state.
Earlier this month, the group teased an upcoming performance that will take place right in the Cedar Valley. In a social media post, the band revealed that they will be performing in the "biggest concert lineup in Cedar Valley history" sometime soon.
Here is the full statement;
"Cedar Falls/Waterloo! The biggest concert lineup in Cedar Valley history and your new favorite summer tradition will be announced soon. Get ready!"
This raises multiple questions like; when is this huge concert event, where is it going to be, and WHAT EVEN IS IT?!?
While there are no concrete details about the event just yet, the group did say that the public will know everything VERY soon. We'll make sure to keep you updated with EVERY SINGLE DETAIL once they become available.
Make sure to stay up to date with everything going on in Northeast Iowa and the Cedar Valley by downloading the station app. Also, for more details about events in the area make sure to follow the station across all of its social media platforms.
Homes for Sale in Cedar Falls/Waterloo Under $150,000K
If you're looking to buy your first home, buy a house to rent out, or want to fix up a place and turn it into your dream home, these houses are all under $150,000
Spirit Lake Might Have Most Expensive Home in Iowa
If you have $10 million handy then I might have the perfect house for you. This home in Spirit Lake might be the most expensive home in Iowa.