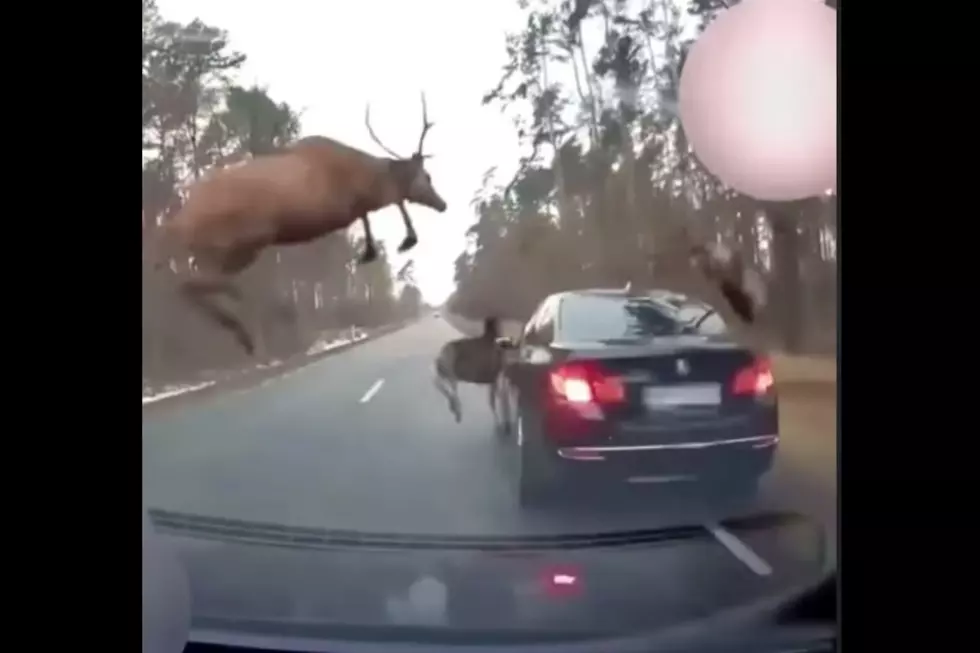 Police Cruiser Gets Caught in Deer Stampede (VIDEO)
Oakland County Sheriff's Office via Facebook
A couple of cars – including a police cruiser -- in Oakland County, Michigan, had quite the startling experience the other day when they found themselves in the middle of a stampede of deer.
In a video posted by the Oakland County Sheriff's Office, a police cruiser's camera captured a driver in front of them slam on the brakes as a herd of deer galloped and jumped in front of their vehicle, with one even landing on the trunk/back window-area --- and not breaking it --- before running off.
Police say it appeared there were no injuries, including to the deer.
The Oakland County Sheriff's Office posted:
Another reminder you have to always be in control of your car and not distracted by anything else.
Reminder: If one deer crosses the road there is a good chance there's more. Or in this case --- a LOT more.

According to DrawingDetroit; in Southeastern Michigan in 2019, Oakland County had the highest number of deer-vehicle crashes at 1,836. It is estimated that Oakland County has a deer population of about 13,000, or 15 deer per square mile.
The 100 Best Places to Live in the Midwest
WATCH OUT: These are the deadliest animals in the world