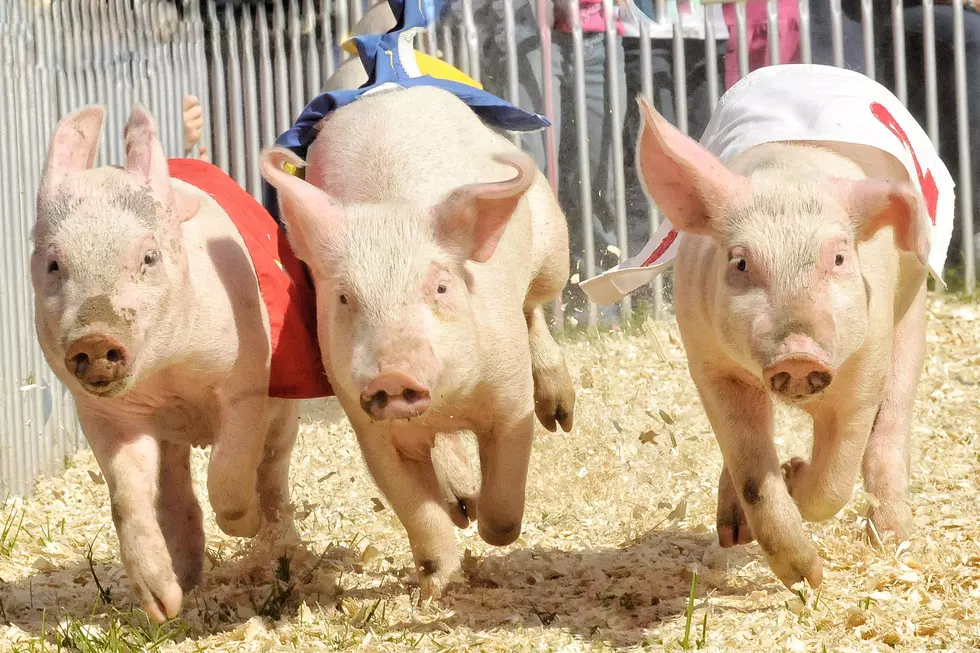 Pig Races Return to Leader, MN on Memorial Day Weekend
Martin Wheeler/Thinkstock
A time-honored tradition in Leader, Minnesota is returning to The Bear's Den for the summer. The LA Pig Races are coming back memorial day weekend!
Hi everybody, Well, in 1 week (Memorial Day Weekened) the pig races will be starting Friday and Saturday nights at 7pm.
We are in training mode as we speak, as it takes time and patience to train our piggy's to race.
This event is a popular one, and The Bear's Den is often packed tight with people. And just like every other business, they are dealing with staffing issues. They are asking that Due to a shortage of staff, come earlier if you want a specific seat or section for your group. They will not be taking reservations for viewing sections or seats.
I witnessed my first one a few years ago, we had gotten a text from a friend asking my husband and I if we wanted to head to Le ader that night for the pig races. I was super confused. I'd never heard of anything like that before, but we weren't doing anything else so why not? We loaded up on a bus and were on our way to Leader.
North of Motley, it takes about an hour and a half to get to the small town that doesn't have much more than a gas station and the Bear's Den bar where the races are held. What really surprised me was the turnout. This place was packed with people ready to have a great time.

Clapping, music, drinks, food, laughter, racing pigs. This event was 100% small-town bar fun for kids and adults. The pigs run around a track and people cheer for the ones they want to win. It's like nothing I had ever seen before, and something I can't wait to experience again.
The LA Pig Races are every Friday and Saturday at 7 PM starting Memorial Day Weekend. Check out more details on The Bear's Den Facebook page. 
Central Minnesota County Fair Schedule 2022
Minnesota Movies: Fun Facts About Drop Dead Gorgeous