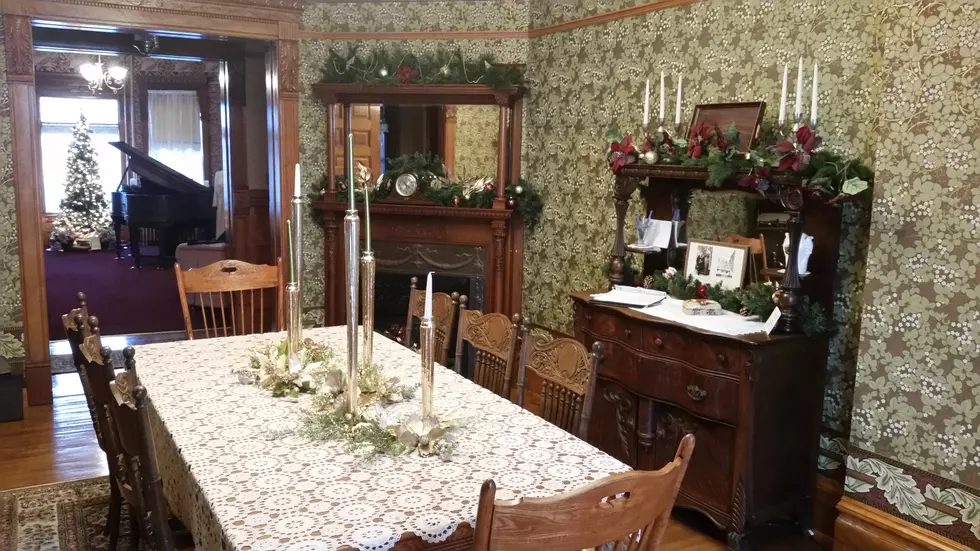 Parkersburg Historical Home Christmas Open House Sun. Dec. 6th
Photo by: Rick Gersema
This Christmas season will be spent finding unique ways to celebrate the holiday. History fanatics can get into the spirit of the season by taking a tour of this 125 year old Victorian-era mansion that still stands proudly in Parkersburg.
The Queen Anne-style, Wolf Mansion, located at 401 5th Street, was built by Charles Wolf in 1895. The "125th Anniversary Birthday Bash" was slated for this past summer, but like everything else, it had to be scaled-back due to the on-going pandemic. Instead, members of the Parkersburg, Ia Historical Society are hosting an "Open House" on Sunday, December 6th from 1:00-3:00pm. The historical home is all decked out for Christmas with beautiful decorations in every room of the mansion.
Adding to the entertainment, local piano students will be doing a recital on the grand piano while people are touring. Masks will be required and there will be social distancing on the tours. If you are not feeling well, you are asked to stay home and call (319) 231-0079 to reserve a private tour at a later date. Tours are free, however donations are welcome.
Keep scrolling for a *photo gallery* of this historic mansion...
In 1979, The mansion was listed on the National Register of Historic Places and it's also on the Preservation Iowa's Most Endangered Property List. Here's a photo of the mansion circa 1928....
Historic Wolf Mansion - Parkersburg - Photo Gallery

Enter your number to get our free mobile app
LOOK: 2020 Iowa Home Winter Survival Kit