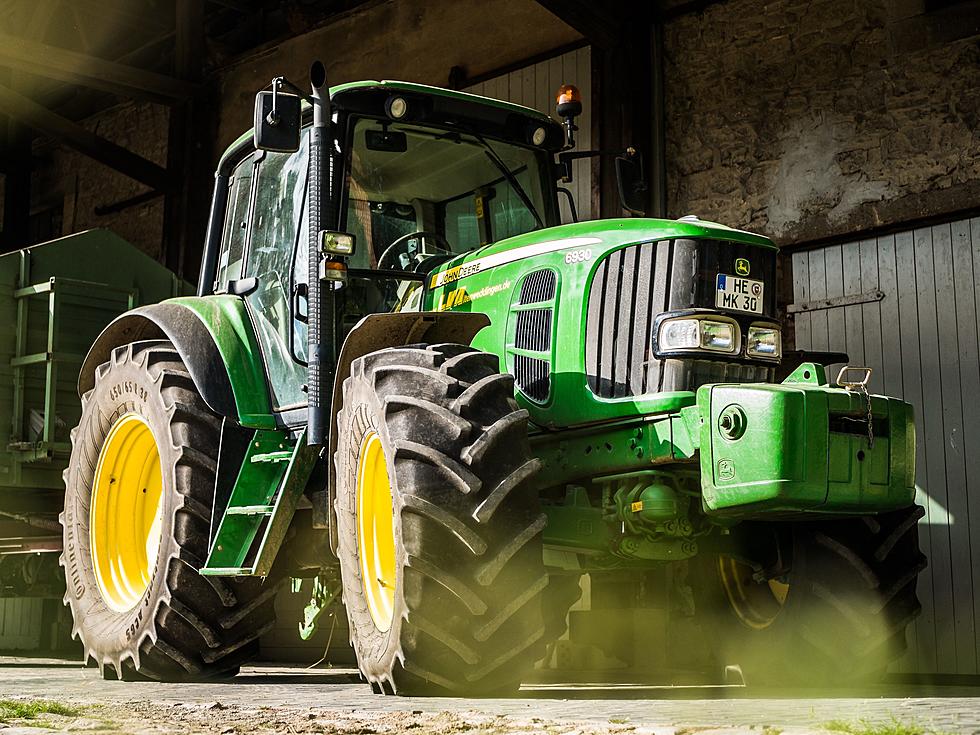 UPDATE: Victim Identified In Eastern Iowa Tractor Rollover
Julia Koblitz, Unsplash
UPDATE: Officials have released the name of a man killed in a tractor rollover Sunday evening in Dubuque County. KCRG reports that the Dubuque County Sheriff's Office has confirmed that 43-year-old Thomas Schmitt of Dubuque died after being pinned under the tractor he was driving. Crews were able to remove Schmitt and get him to a local hospital where he died from his injuries.
ORIGINAL STORY:
One person has died after being pinned underneath a tractor on Sunday night in rural Eastern Iowa.
KWWL reports that the accident happened near Sherill, Iowa located in Dubuque County. Sheriffs officials were called to Hammerand Road at around 7:39 p.m. Sunday evening. Officials say that the scene of the accident was near the non-profit Albrecht Acres and the Bishop Vineyard and Winery.
Upon arriving, officers discovered the victim pinned underneath of the tractor, according to KWWL. They were then taken to MercyOne Hospital where they later died from their injuries. The victim's name is not being released pending the notification of the family. The accident remains under investigation.
15 Healthiest Counties In Iowa In 2022
Coldest Morning in Cedar Rapids History
On January 31, 2019, the mercury in Cedar Rapids hit -30. That's the actual temperature that morning, which set the new record for the coldest temperature in Cedar Rapids history, with records dating back to 1893. The previous all-time record low temperatures for the city was -29 on January 15, 2009.