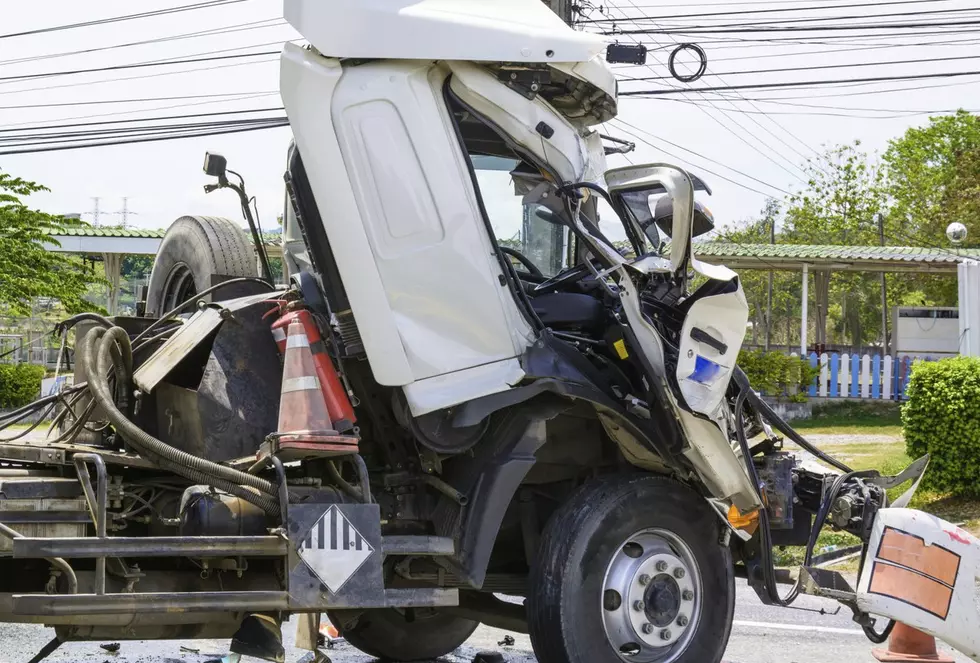 One Driver Hurt in Two Semi Accident
Getty Images
A Postville truck driver was injured, when he ran into the back of another semi in Fayette County.
The accident happened at about 12:30pm Monday (Nov. 30), at the intersection of Highway 150 and 200th Street, south of West Union.
A semi tractor trailer loaded with hogs, was northbound on 150, when it stopped for traffic, to make a left turn. The driver was identified as 51 year old James Daniels of Macomb, Illinois. Another semi, driven by 66 year old Francis Livingood of Postville, ran into the back of the other trailer.
Livingood was taken to the West Union hospital for treatment; his semi was totaled. Daniels was not hurt. The accident is still under investigation.
The Fayette County Sheriff was assisted at the scene by the Iowa DNR, West Union Police, Iowa DOT, West Union Fire Department, and Tri-State Ambulance.
Enter your number to get our free mobile app
Iowa Family Impacted by COVID-19 Get Parade of Support