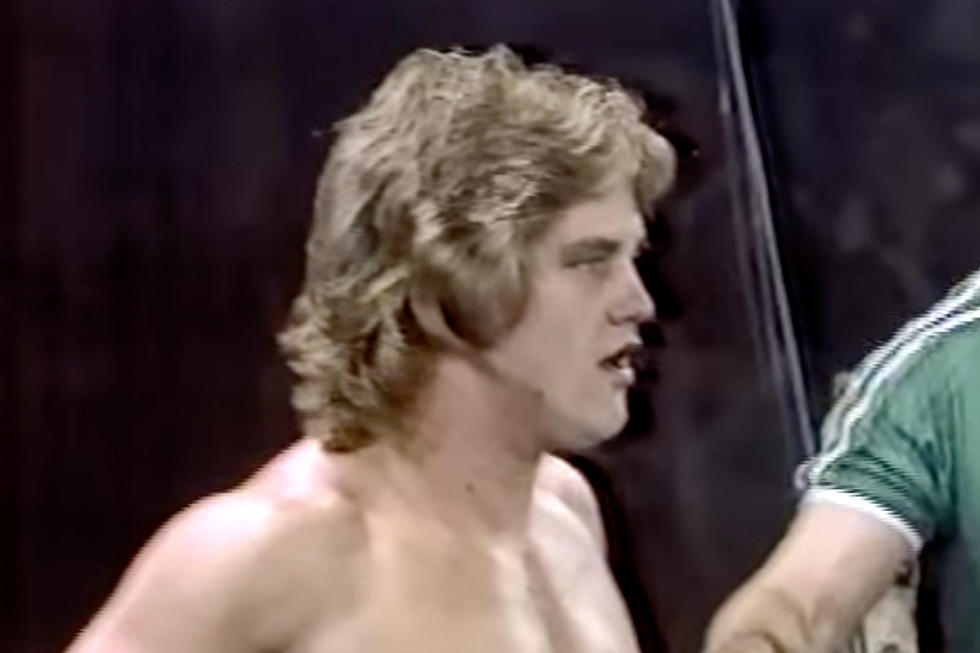 NWA Heavyweight Champ Brett Wayne Sawyer Dead at 63
YouTube
Brett Wayne Sawyer, the former NWA Pacific Northwest Heavyweight Champ, died on Friday (Sept. 8) at the age of 63, according to Fightful. His cause of death is not yet known.
A native of St. Petersburg, Fla. whose legal name was Brett Moyan, Sawyer was trained by wrestling legend Ricky Steamboat and made his career debut in 1976 at the age of 16. Over the course of the early 1980s, he won the NWA Pacific Northwest Heavyweight Championship four times and the NWA Pacific Northwest Tag Team Championship five times. He continued to wrestle professionally throughout that decade as well as the '90s, retiring in 1998 and opening a wrestling school in his hometown called Mad Dog's Palace School of Professional Wrestling.
Sawyer's older brother Bruce was also a pro wrestler, who took the stage under the name "Mad Dog" Buzz Sawyer. The two brothers often wrestled as a team, and in 1987, they toured together in Japan, competing in the New Japan Pro-Wrestling New Year Dash.
Buzz Sawyer died in February 1992 due to heart failure related to a drug overdose.
After Sawyer's death on Friday, several figures from the wrestling world turned to social media to share tributes, including Bobby Fulton, who is one half of the legendary pro wrestling team the Fantastics.
"I'm truly saddened to hear of the passing of Brett Wayne Sawyer! He was the brother of Mad Dog Buzz Sawyer," Fulton wrote. "Although both are gone, the stories will forever live on. My thoughts and prayers go out for his family, friends and fans during this difficult time!"
"He was never the biggest dog in the yard, but you sure couldn't argue his work ethic in the ring," another tribute sums up. "He came to perform and have a great match every night."
Sawyer is survived by his wife and two children.
R.I.P: Remembering Country Stars Who Died in 2023
Take a moment to remember the country artists, songwriters and other industry members we've lost in 2023.