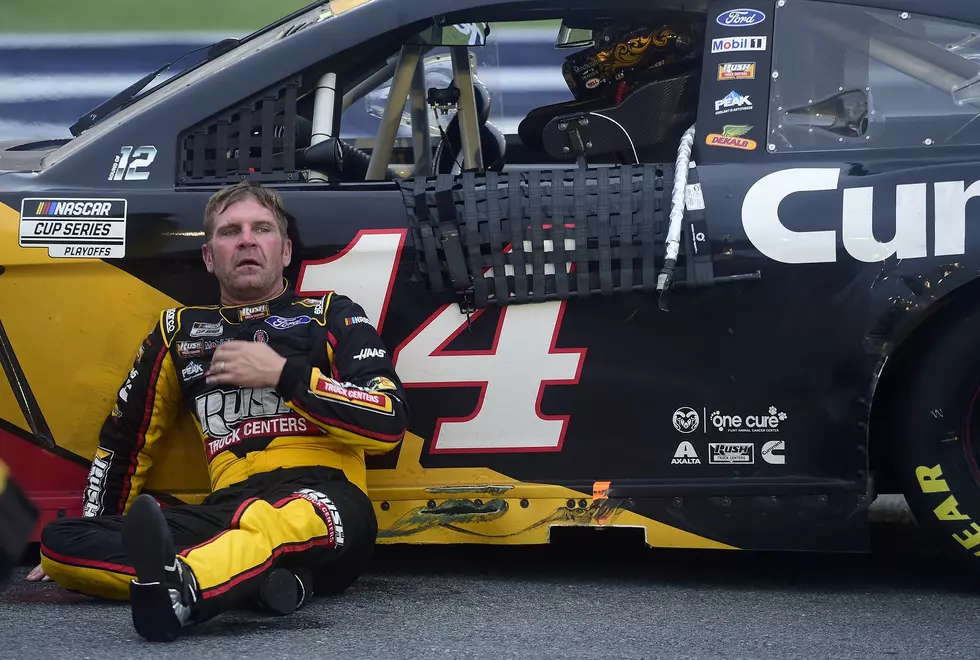 Former NASCAR Driver Clint Bowyer Involved in Fatal Accident
Getty Images
Clint Bowyer, a former NASCAR driver, and current television analyst on Cup Series races for Fox, was involved in a fatal accident that killed a pedestrian earlier this month.
According to Fox 4 in Kansas City, Bowyer struck a woman on westbound U.S. 54 near Osage Beach, Missouri at approximately 9 p.m. Sunday, June 5. Bowyer had broadcast the NASCAR race from Madison, Illinois earlier that day. The 43-year-old Bowyer, who's a native of Emporia, Kansas, was approaching another highway when he hit the 47-year-old woman who was on the highway ramp.
After the incident, Bowyer stopped and called 911 and helped first responders locate the woman, who died at the scene. Bowyer's vehicle had heavy damage on the driver's side and the window on his side of the vehicle was also badly damaged.
Bowyer provided a sample at the scene and his blood alcohol content was .000. The woman, identified as Mary Jane Simmons, was from a city about 15 minutes away. Fox 4 says the crash report from the Lake Ozark Police Department indicates a substance found at the scene was believed to be methamphetamine and that it's believed Simmons was under the influence.
Clint Bowyer Racing released a statement to Fox 4 that read,
"Anyone that knows me, knows that family is everything to me. My thoughts and prayers are with the family and loved ones of Ms. Simmons. This is a very difficult time for my family and I, please respect our privacy as we move forward."
Bowyer competed in 541 NASCAR Cup series races over a 16-year career that concluded in 2020. He finished 2nd in the points race in 2012.
The NASCAR Cup Series is off this weekend. The next race is Sunday, June 26 at 4 p.m. on NBC.
10 Ways to Help Your AC Help You Stay Cool This Summer
Energy is expensive. Don't make your air conditioner do ALL the work. Here are some things you can do to make sure your AC unit doesn't struggle.
Because when it struggles to work...you struggle to pay the bill!
$2 Million Sprawling Mansion in Bloomfield, Iowa