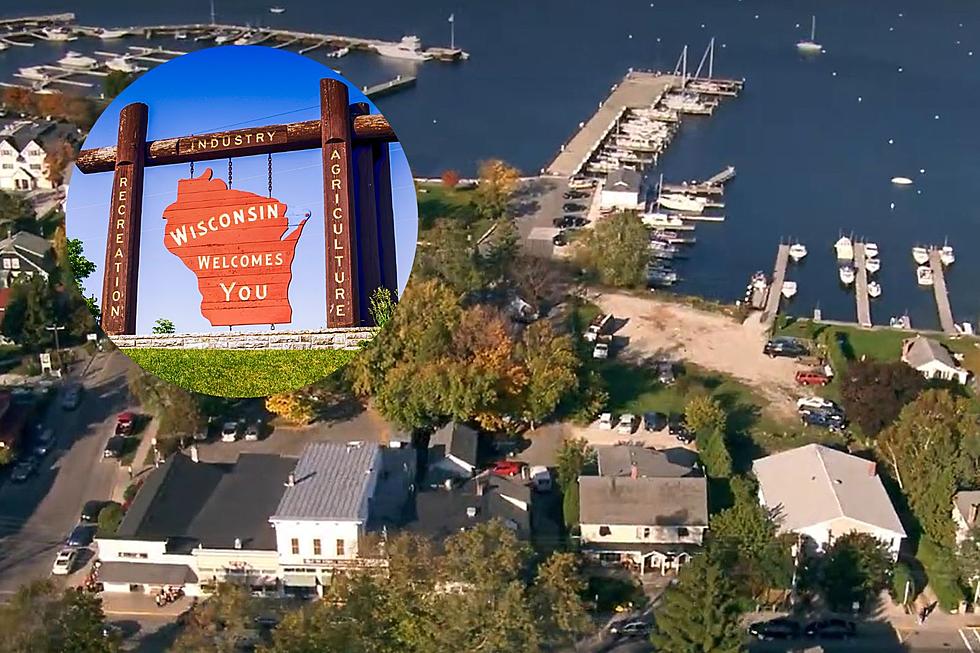 These Five Small Towns in Wisconsin are a Must for Vacation (LIST)
Fish Creek, Wisconsin. Photo Credit: Destination Door County, YouTube + ThinkStock
World Atlas recently published a list of 11 must-visit small towns in the state of Wisconsin. I decided to pluck five from the list and do a deep-dive into why these towns are heralded for their immaculate beauty and many attractions.
1. Chippewa Falls:
Chippewa Falls is the definition of a must-visit town. A resort-like atmosphere, with a gift-shop/bar and enormous brewery separated by Chippewa's Duncan Creek, it's where the Jacob Leinenkugel Brewery was built and continues to thrive. The brewery's founder, Jacob Leinenkugel, built his lake-house just north of the area, and his ancestors, predicated on preserving their rich history, have kept the operation running smoothly on these grounds.
I wrote extensively about my time at the Leinenkugel Brewery coupled with my time in Chippewa Falls. It's an incredible little town with boundless beauty.
2. Fish Creek:
Looking like a cross between Galena and the Lake of the Ozarks, Fish Creek is a walkable town with plenty of attractions, including boutiques, galleries, and art studios too. There's also the Alexander Noble House Museum from the 1800s:
No wonder Fish Creel is a sought-after holiday destination in Wisconsin, with nature being second to none here. The quiet waterfront Sunset Beach Park offers a pristine beach to soak up the sun alongside kid-friendly shores! Nestled between the quaint blue Green Bay waters and the dramatic limestone bluffs, the area is irradiant green under the right sunstroke! While exploring via hiking or biking in Peninsula State Park, you can detour to a local winery and sightsee the historic Eagle Bluff Lighthouse. - per World Atlas
Fish Creek is located in Door County.
3. Bayfield:
Bayfield, WI is perhaps best known as a resort town attached to the Apostle Islands, right along Lake Superior. Blueberry picking is a popular activity in Bayfield in the summertime, and live music permeates the bar and restaurant scene too:
This 21-island small island chain offers spectacular adventures—whether you are exploring its sandstone sea caves or bountiful nature, there are wild sights for every level! [....] With easy highlights like the Brownstone Trail and the Big Ravine Trail, Mount Ashwabay challenges hikers and climbers. There is also local wildlife in the Nourse Sugarbush State Natural Area, while Big Bay State Park is the place to be if you are into kayaking or canoeing! - per World Atlas
4. Cedarburg:
Cedarburg, WI is located in Ozaukee County, about 20 miles from Milwaukee. It's underscored by its architecture, lovely water, and laidback small town vibes:
Cedarburg along Cedar Creek invites with its well-preserved buildings along tree-lined streets where the time slows and rewinds to relax and take in the water views. From the scenic banks to your favorite small town charms like historical sites, culture, and culinary experiences, the Cedar Creek Settlement is a popular attraction. This restored 19th-century woolen mill features specialty shops, galleries, and wineries to waste away a whole day, while a number of museums highlight its history, and the Wisconsin Museum of Quilts and Fiber Arts is a must-stop! - per World Atlas
5. Ephraim:
Finally, there's Ephraim, WI, another Door County Peninsula locale that overlooks Wisconsin's Peninsula State Park. This town mixes Moravian and Norwegian culture, and is highlighted by its extensive nature and culture. There's so much to do and see in Ephraim that it feels like you need a long weekend in order to experience it:
With sweeping views to all sides, the popular spots for fishing and other waterside recreation include Peninsula State Park and Nicolet Bay. For unmissable cultural experiences, there's the Door County Trolley and an array of museums, the Answerson Barn History Center, and the Ephraim Historical Foundation for Ephrain's importance on the map. [....]
Full of exciting activities along the beautiful nature of the harbor, get back to the past at Iverson House Museum or seek modern attractions like the unique Pirate's Cove Adventure Golf. Families take delight in creative workshops at the Hands On Art Studio and the kid-friendly Lautenbach's Orchard Country Winery & Market with tours, wine sampling, and artisan foods! - per World Atlas
See the full list of must-visit small towns in Wisconsin on World Atlas' website.
Leinie Lodge Tour in Chippewa Falls, WI
A glimpse of the Jacob Leinenkugel Brewery in Chippewa Falls: the gift-shop, the brewery tour, the atmosphere, and more!
Gallery Credit: Steve Pulaski
A Tour of Potosi Brewery
A brief look at Potosi Brewery in scenic southern Wisconsin.
Gallery Credit: Steve Pulaski