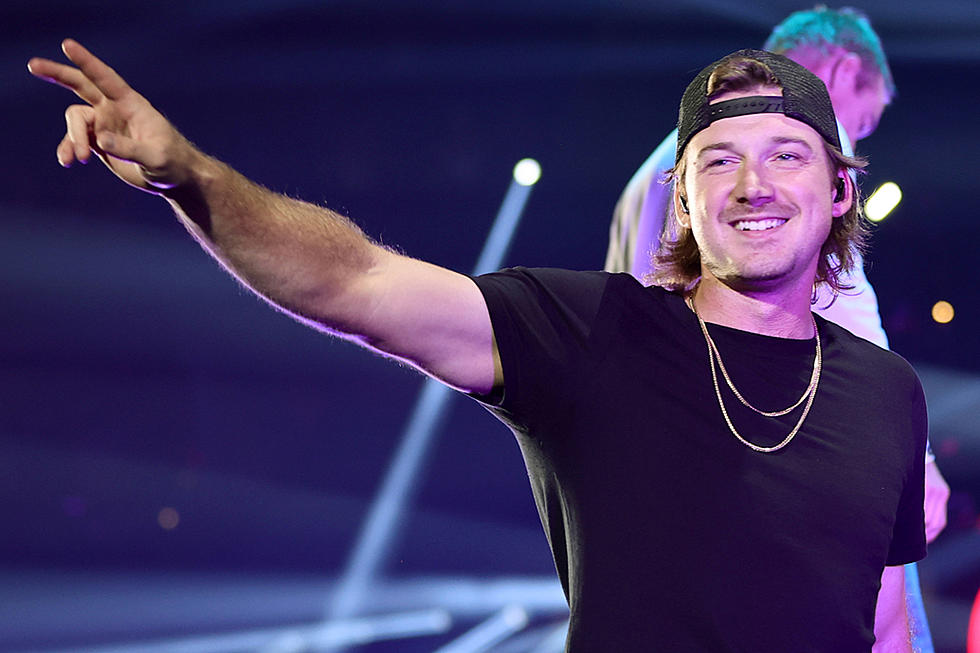 Report: A Morgan Wallen Bar Is Coming to Nashville
Matt Winkelmeyer, Getty Images
Morgan Wallen may be the next country star with a bar in downtown Nashville, and it could be massive.
While nobody is confirming, the Nashville Business Journal shares that Wallen and TC Restaurant group have partnered for a bar and live music venue at 107 Fourth Ave. N.
Related: Country Artists Who Own Their Own Bars and Restaurants
Plans for a six-story building were approved a year ago. This would include a live music venue, gift shop, multiple bars and rooftop area. This establishment would be tucked behind Dierks Bentley's Whiskey Row, near the Ryman Auditorium.
A decade ago, only established legends (Alan Jackson) and hitmakers (Blake Shelton) were sprouting bars along Lower Broadway. The scope of who is bar-worthy has widened, however, to include at least two men with relatively young careers.
Many partnerships are only licensing deals, meaning the artist gets paid for someone else to use their likeness and isn't directly involved in the day-to-day management. Celebrities attached to TC Restaurant holdings have been heavily present upon opening their venues, but not as much in the years that follow. That's a little different from how Shelton has interacted with Opry Entertainment Group's Ole Red — the star regularly brings new artists to his venue and uses the stage to make personal and professional announcements.
There is no timetable for the opening of Morgan Wallen's bar, nor is there a name.
19 County Artists With Their Own Bars + Restaurants
Of all of the side hustles country artists could partake in, opening a bar or restaurant is the most fitting — and very common. After all, many of these stars got their start on a barstool, tip jar nearby, playing their music for anyone who would listen.
These places feel like home for many of these singers. Over the years, several artists have gotten into the bar or restaurant game, and for a select few, brands have turned into franchises with several locations and/or concepts — we're looking at you, Jimmy Buffett!
Let's take a look at the country star food and entertainment venues that have opened over the years.