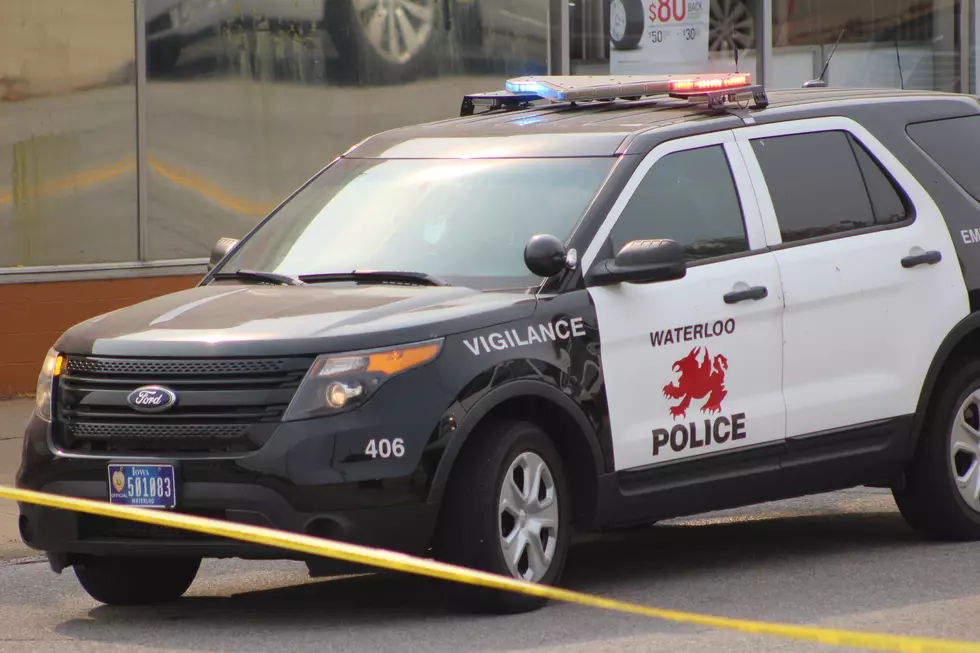 More Details Released On Waterloo Mass Shooting
Photo By: Elwin Huffman - Townsquare Media
Authorities released new information on the incident Sunday afternoon. In a press release, officials said two of the victims hospitalized are being treated for life-threatening injuries. The other nine victims suffered a variety of injuries that were caused by gunshot wounds, broken glass, falling or being trampled.
At a Saturday morning press conference, Waterloo police chief Joel Fitzgerald said the victims were believed to range in age from 20 to around 45. On Sunday, police confirmed the victims were between 21- and 31-years-old. Authorities have not released any names.
The incident occurred around 3:15 AM Saturday at 501 W. 4th Street, a former downtown nightclub that Fitzgerald identified as a private location leased as an after-hours establishment that was not authorized to operate as that type of facility. At the press conference, the police chief said there were around 100 people in the building, which was packed "with a gathering of alleged urban motorcycle clubs."
Investigators now believe the incident began as a gun battle between two or more people.
In Sunday's press release, authorities said: "At this time, the investigation indicates this incident was the result of at least two individuals recklessly shooting at each other inside and outside the building."
Fitzgerald said Saturday that one of the exits inside the building had to be destroyed in order for people to get out.
Authorities are seeking the public's help in solving the crime. On Sunday, Waterloo police met with a representative of the Axon Company, which offered the use of an Evidence Portal to allow citizens to submit any digitally recorded or photographed-related media connected to the shooting. this incident.
Investigators are asking anyone with videos or photos of the shooting to access the portal and submit what they have. To submit digital evidence to police, CLICK HERE. According to authorities, the information can be submitted anonymously.
Cedar Valley Crime Stoppers is offering a $2,500 reward for information leading to an arrest in the case. Anyone with information should call Waterloo Police at 319-291-4340, Option 3, or Cedar Valley Crime Stoppers at 855-300-TIPS (8477). Tips may also be left at WWW.CVCRIMESTOP.COM.

Enter your number to get our free mobile app
Waterloo Mass Shooting - Sept. 26, 2020