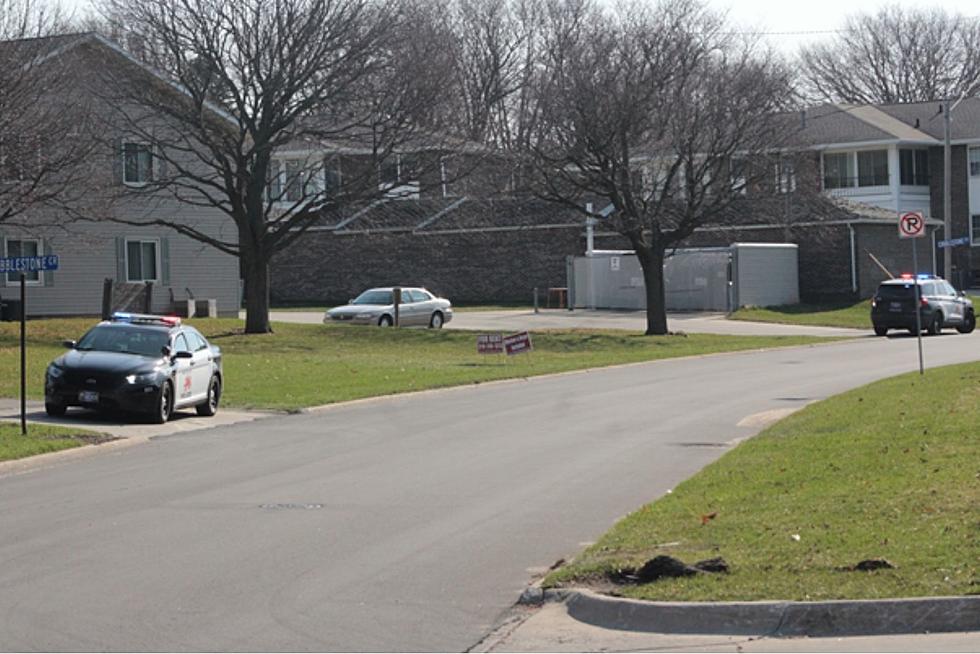 More Details: Man Found Dead After Six-Hour Standoff In Waterloo
Photo By: Elwin Huffman - Townsquare Media
Authorities confirm that one person was found dead following a morning-long standoff in Waterloo on Friday.
Waterloo police said they received a report of shots fired in the 3500 block of Cobblestone Circle around 7:30 AM. The incident occurred at the Cobblestone Courtyard Apartments.
According to authorities, shots were being fired when officers arrived at the scene. The situation led to an armed standoff that involved the Waterloo Police Tactical Team and multiple officers. Nearby apartments were evacuated and streets around the area were blocked off, including a section of busy Ansborough Ave. between West Ridgeway Ave. and Meadow Lane.
Police said there was a period of time during the standoff when no shots were fired from inside the apartment and officers' phone calls to the unit went unanswered.
When authorities eventually entered the apartment, they discovered the body of a man inside. Police said the victim, whose name was not released, died of an apparent self-inflicted gunshot wound.
Authorities said officers also found a package that caused them some concern, after they entered the apartment. The Waterloo Police Bomb Unit was utilized to investigate the package, which investigators determined was no threat to the public.
Officials were at the Cobblestone Courtyard Apartments nearly six hours. Neighborhood streets that were blocked off during the standoff were reopened to traffic around 1:30 PM.
Waterloo Police Standoff (April 2, 2021)
LOOK: Stunning vintage photos capture the beauty of America's national parks
Today these parks are located throughout the country in 25 states and the U.S. Virgin Islands. The land encompassing them was either purchased or donated, though much of it had been inhabited by native people for thousands of years before the founding of the United States. These areas are protected and revered as educational resources about the natural world, and as spaces for exploration.
Keep scrolling for 50 vintage photos that show the beauty of America's national parks.