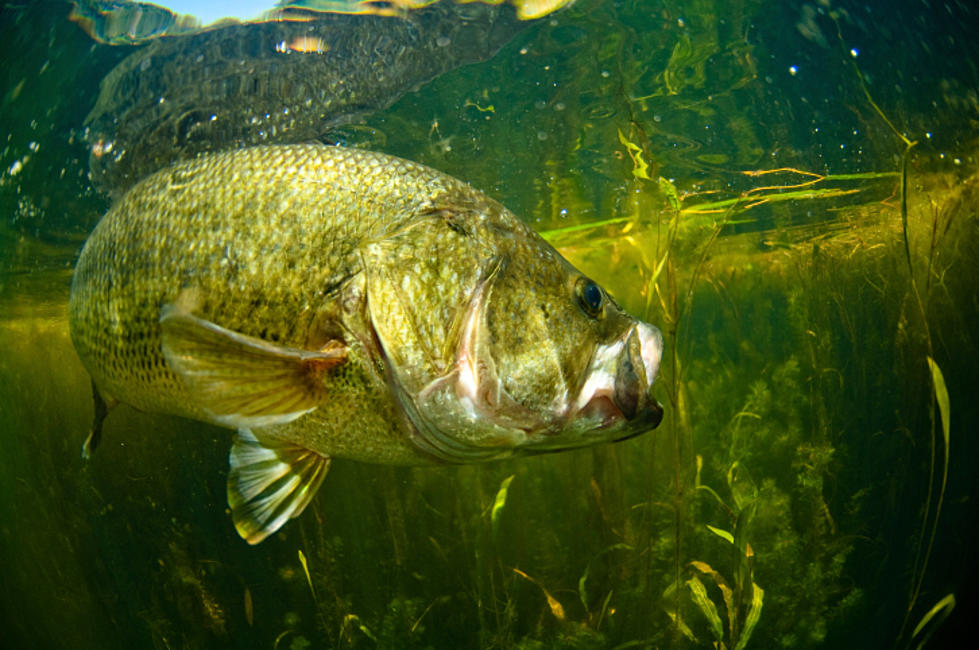 Man Catches Possible World Record 'Meanmouth Bass' (PHOTO)
ANDY_BOWLIN
A Texas man is the owner of a new fishing world record and it's for a species you might have never heard about. The Meanmouth Bass is a rare hybrid of a Largemouth Bass and a Smallmouth Bass.
According to Outdoor Life the man was fishing the O.H. Ivie Lake located in West Texas, between Waco and San Angelo.
The 23-inch long and 7.6-pound Meanmouth Bass was caught on March 1st. He turned it over to Texas Parks & Wildlife who later confirmed that it was a rare hybrid fish and that it was a Texas state record Meanmouth Bass and possibly a new world record.
The Meanmouth Bass was developed in Illinois in the 1960s and have been stocked in some lakes but not this one. It's incredibly rare for them to naturally exist in the wild but it can happen, obviously. How rare is this fish? Only Missouri, Georgia, and now Texas officially recognizes the fish in their waters, according to the catchandfillet.com.
The IGFA (International Game Fish Association) currently lists the world record holder for the Meanmouth Bass at 8.5 pounds in Oklahoma in 2006.
The name "Meanmouth" comes from seeing a school of these hybrids attack a swimmer and a dog, according to fishgame.com.
The Iowa Record for a Largemouth Bass is 10.75-pound beast caught in Lake Fisher in Southern Iowa in 1984.
The Iowa record for a Smallmouth Bass is a 22.75-inch 7.75-pound monster caught in West Okoboji Lake in 1990.
Iowa's annual free fishing weekend will happen June 5-7. Read more HERE.
Iowa's Top 10 Most Common Snakes
The 100 Best Places to Live in the Midwest