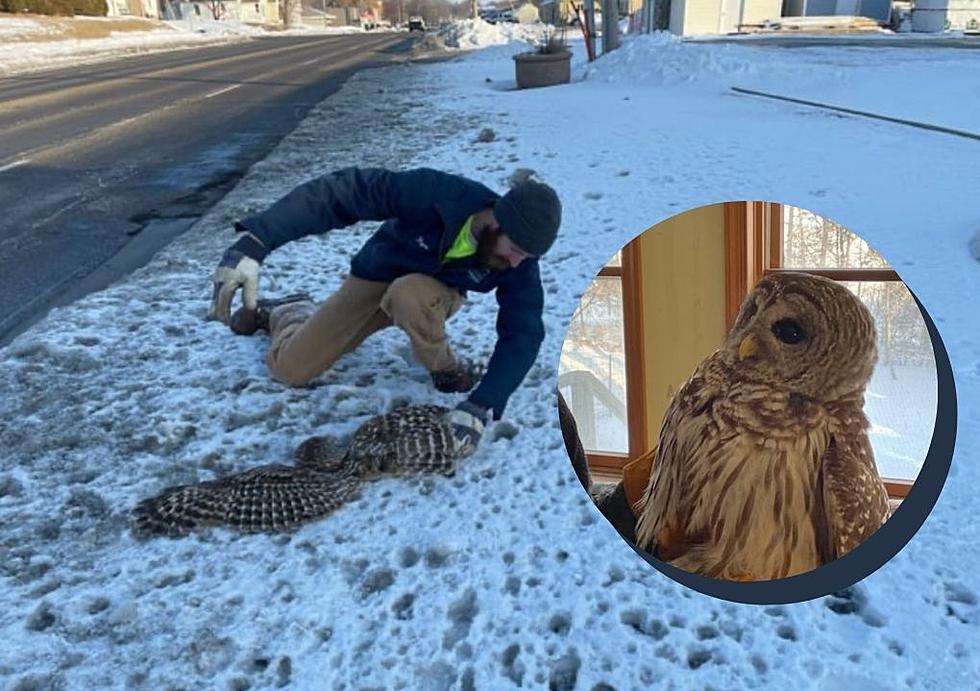 Owl Rescued On Main Street Cedar Falls By Local Do-Gooder
KM/ Cedar Falls, Iowa, City Government via FB
One local man is taking Iowa Nice to a whole new level.
Kevin Tegtmeier, a local refuse driver, was just going about his business spotted something very strange along his daily route. On January 31st, the driver noticed an injured animal right on Main Street in Cedar Falls. When he took a closer look at the sight along the street, he saw feathers splayed out and about.
It was an owl just laying in the snow!
After coming across the injured creature, Tegtmeier did a very smart thing and contacted City parks staff as well as Cedar Falls arborist Ryan Riegerthe. Riegerthe was able to capture the bird.
The little creature was then transported to Black Hawk Wildlife Rehabilitation Project, and according to the organization's Facebook page,
BHWRP is dedicated to providing necessary care to injured, orphaned and otherwise impaired wildlife and release them back into the wild--where they belong!
These wildlife rehabilitators are licensed by the state of Iowa to care for and treat injured animals, so the owl is in perfectly good hands. According to a social media post made by the city of Cedar Falls, this owl was already on the up and up when he arrived at their facilities.
He currently is in the care of one of the staff members at the facility Linda Nebbe. You can check out the full and detailed series of events in the city of Cedar Falls' Facebook post below.

If you come across an injured animal like Kevin did, feel free to contact the Black Hawk Wildlife Rehabilitation Project. You can give them a call at 319-277-6511.
Aldi Grocery Store Revamps With New Cedar Falls Location
A new grocery store has opened in Cedar Falls offering an improved customer experience. Here's a look at what we can expect.
Chicken Coop Airbnb in Fayette
At this Airbnb you'll rise with the chickens...literally. Well, kind of. While there are no chickens in this tiny house, you can still have some fun in this cozy space in Fayette.