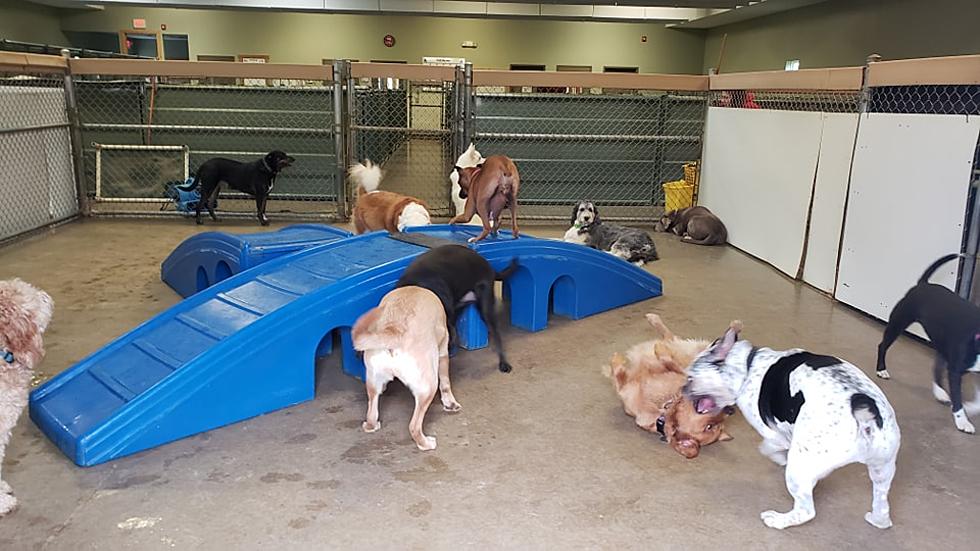 Longtime Hiawatha Dog Day Care & Boarding Business Has Closed
Camp Bow Wow
You always hate to see a business close but this one hits especially close to home. Not only will Julie and I miss it, so will our dog.
Camp Bow Wow in Hiawatha has closed its doors for good. The online announcement came just before closing time last Friday, January 14, and read "Customer notice! Camp Bow Wow Cedar Rapids is permanently closed. We have loved caring for your pups over the years!" And pups have loved going there to socialize and play.
I know two of our Shetland Sheepdogs, Casey and Cooper, enjoyed their visits over the years. Especially Casey. The last couple of times he went, he couldn't wait to get inside. He definitely knew the difference between the veterinarian and Camp Bow Wow.
One thing about Camp Bow Wow in Hiawatha really sticks with me. Years ago, Julie and I were on vacation in St. Louis and Cooper became ill when he was at Camp Bow Wow. They called my cell when we were at an evening Cardinals game and let us know he'd been vomiting. He ended up at the emergency vet that night. When we got back into town early the next morning, Cooper was doing much better. After picking him up, I went to Camp Bow Wow to pay the cost of his boarding. They flatly refused to take any money.
I reached out to Camp Bow Wow this afternoon and asked about the reason for the closing, but haven't heard back. I can't imagine how difficult it's been for these types of businesses since the pandemic began almost two years ago. Casey has barely been to Camp Bow Wow in that time because we simply haven't gone anywhere. I expect doggie daycare business is down too, with so many people now working from home. Add additional difficulties caused by worker shortages and perhaps it was the perfect storm.
So long Camp Bow Wow Cedar Rapids. We'll miss you.
KEEP LOOKING: See What 50 of America's Most 'Pupular' Dog Breeds Look Like as Puppies
RANKED: Here Are the 63 Smartest Dog Breeds
Does your loyal pup's breed make the list? Read on to see if you'll be bragging to the neighbors about your dog's intellectual prowess the next time you take your fur baby out for a walk. Don't worry: Even if your dog's breed doesn't land on the list, that doesn't mean he's not a good boy--some traits simply can't be measured.
Check out these 50 fascinating facts about dogs:
LOOK: Here Are 30 Foods That Are Poisonous to Dogs
To prepare yourself for a potential incident, always keep your vet's phone number handy, along with an after-hours clinic you can call in an emergency. The ASPCA Animal Poison Control Center also has a hotline you can call at (888) 426-4435 for advice.
Even with all of these resources, however, the best cure for food poisoning is preventing it in the first place. To give you an idea of what human foods can be dangerous, Stacker has put together a slideshow of 30 common foods to avoid. Take a look to see if there are any that surprise you.