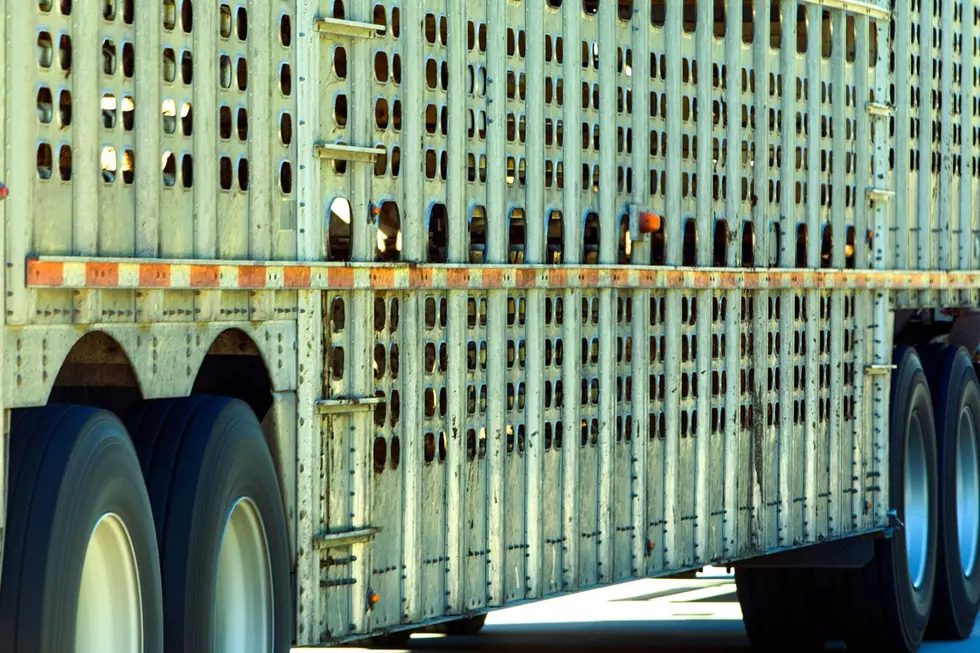 Livestock Trailer Hauling Hogs Overturns on Iowa Highway
Canva
Iowa farmers have been on the move lately.
We have seen more and more farmers begin their 2022 harvest as they bring tractors from field to field, semi's hauling grain, and trailers hauling livestock.
Unfortunately, this means we keep seeing more farm-related road accidents across Iowa. A lot of them have been related to tractors, however, an accident last Wednesday accident involved hogs.
A tractor-trailer was hauling hogs on Wednesday morning, October 19th on Highway 163 when it was overturned says an article in KCCI.
The Polk County Sheriff's Office responded to the crash at around 9:30 am that was located just east of the Metro Waste Landfill. Upon arrival, they found that the trailer was on its side blocking the westbound lanes of the highway.
The trailer was carrying a load of hogs at the time of the accident.
Highway 163 was shut down as a result of the accident and has since reopened. The hogs were able to be unloaded from the overturned trailer and loaded onto a new one.
Fortunately, no injuries were reported tied to the accident.
Make sure you have our free app downloaded to keep up with what's happening in our area and across Iowa and even the Midwest. There you can read about agriculture, some of your favorite local celebrities, and even find fun events going on around you. You can even read stories similar to this one such as the Large Machinery Accident That Claimed the Life Of a Local Iowa Farmer.
Top 12 Iowa Towns With Silly Sounding Names
Small Town Iowa: Road Trip to Pella - Photos
When you mention Pella, most people say "they have all the tulips right?" Where that would be correct, there is so much more to this town. Pella is also home to two manufacturing companies, a college, the largest working windmill in the U.S. and it's the boyhood home of the legendary Wyatt Earp. Now, let's go on a virtual tour of this excellent example of picturesque small-town Iowa.