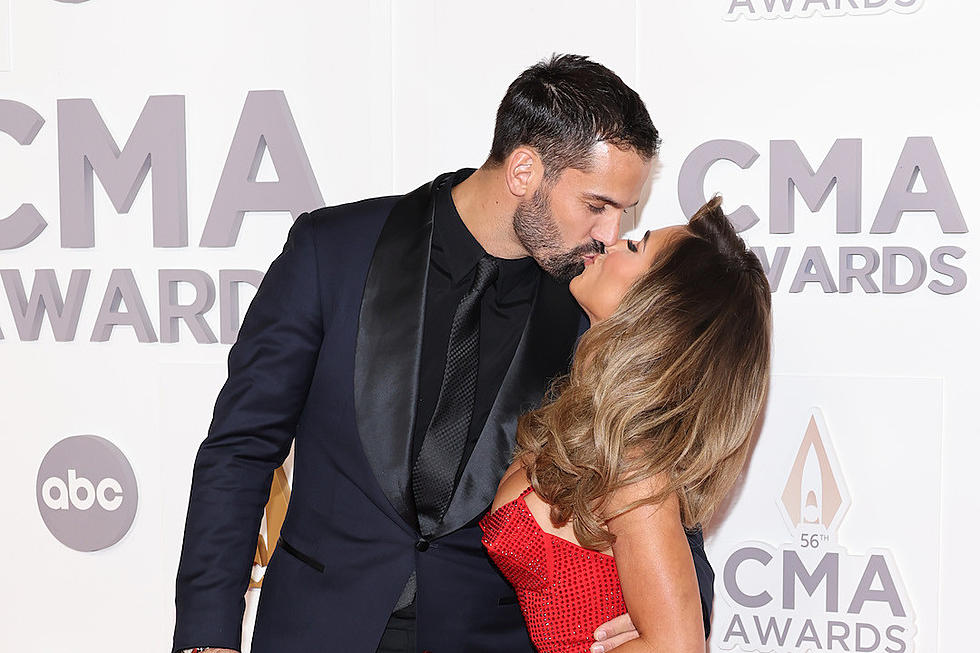 Jessie James Decker Is Pregnant With Baby No. 4 — See the First Bump Shot! [Watch]
Jason Kempin, Getty Images
Jessie James Decker is pregnant! The singer and her husband, former NFL wide receiver Eric Decker, are expecting their fourth child together.
Decker shared the news in a video posted to Instagram, where she opted for a subtle pregnancy announcement.
The singer let her bump do the talking as she strolled out onto a balcony, sipping a hot beverage and gazing out over a jaw-dropping, sun-soaked view of palm trees and a bustling city, mountains in the background.
"Good morning," Decker captions the video, underscoring the pregnancy message by setting her clip to Mariah Carey's "Always Be My Baby."
The Deckers are already parents to three children: Nine-year-old Vivianne Rose, 8-year-old Eric "Bubby" Jr. and 5-year-old Forrest Bradley. Over the past couple of years, they've been open about their debates as to whether to add a fourth child to the mix.
Last July, Decker shared that they were adopting a "what will be, will be" approach, saying that they weren't trying to get pregnant, but they also weren't preventing the possibility.
"We're not planning on it, so we're just letting lives happen. And if it happens, it's a blessing. If it doesn't, it wasn't meant to be, but we're not doing anything to not make it happen," she explained at the time, adding that she'd previously thought she was done having kids — but as time passed, she began to reconsider.
"I was a total NO up until recently. The kids have been asking for a baby sister," Decker reflected. "It's a battle and heavy on my mind recently. The idea of worn out pregnancy and always being scared if the baby is growing ok, the hospital stuff (especially with how things are now), the getting sick (I always do) and having my 3 others to care for is a big factor."
Now that they've made the decision to have another child, Decker and her husband haven't yet shared any specific details, such as the due date or sex of their baby-to-be.
Earlier this summer, the couple celebrated their 10th wedding anniversary with a family trip to Mexico. Decker shared a carousel of shots featuring all the food, flowers and family fun they enjoyed on their anniversary vacation.
PICTURES: See Inside Jessie James Decker + Eric Decker's Lavish Nashville Mansion
Jessie James Decker and her husband, Eric Decker, are selling their stunning Nashville mansion, and pictures show a lavish property with every upscale amenity one could want.