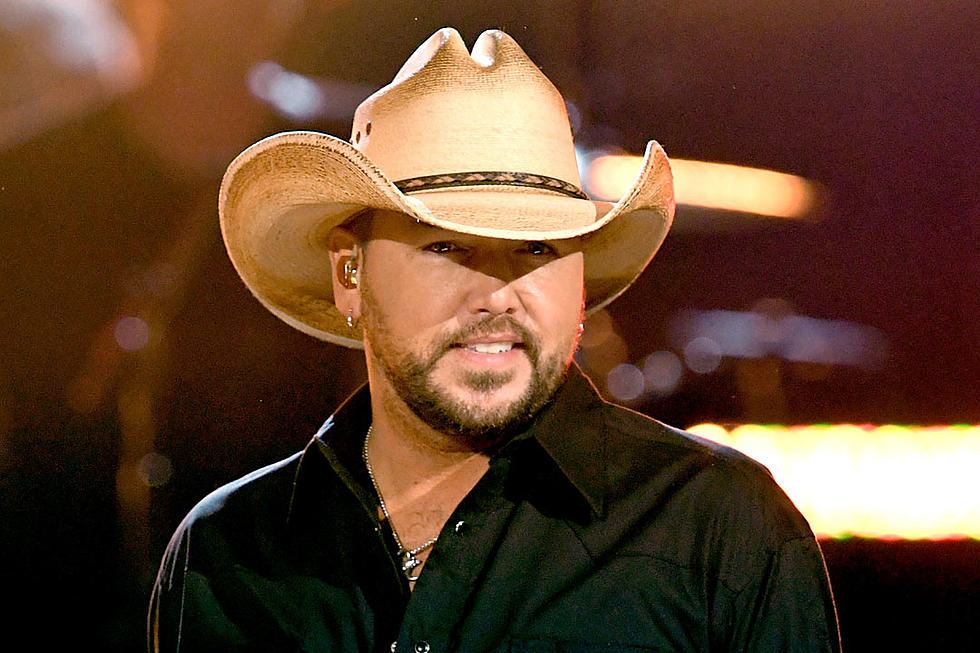 Jason Aldean Announces New '9' Album, Release Date
Kevin Winter, Getty Images
Jason Aldean shared details of his ninth studio album on Monday. The project — simply titled 9 — will be ready before Thanksgiving and include his just-released single "We Back."
Additionally, Aldean shared three more new songs with fans on Monday morning (Sept. 9). "Blame It on You," "I Don't Drink Anymore" and "Keep It Small Town" are all available on digital service providers. "We Back" was shipped to radio this week. Aldean's 9 album will be available on Nov. 22.
In a press release, Aldean says the number nine is his lucky number, and he always thought that if he got this far in his career, 9 is how he'd title his ninth studio album. Of the four songs released, "I Don't Drink Anymore" separates itself from the the rest sonically. The ballad is a reflective, but defiant heartbreaker that's heavy on steel guitar. Fans of "Drowns the Whiskey" may appreciate this song.
Additional details like the full track listing and potential collaborative partners have not yet been released. Aldean did share the album cover, however. As with his previous eight albums, he appears on the cover, dressed casually with a look of defiance across his face. The album's title 9 is written in a smokey font alongside his right shoulder. He's wearing a hat very similar to the one he's worn on all of cover photos.
Look for Aldean on the Ride All Night Tour through Oct. 11 and in Las Vegas for a short residency Dec. 6-8.
Jason Aldean Has One of the Top 2000s Country Albums — Find Him Below!