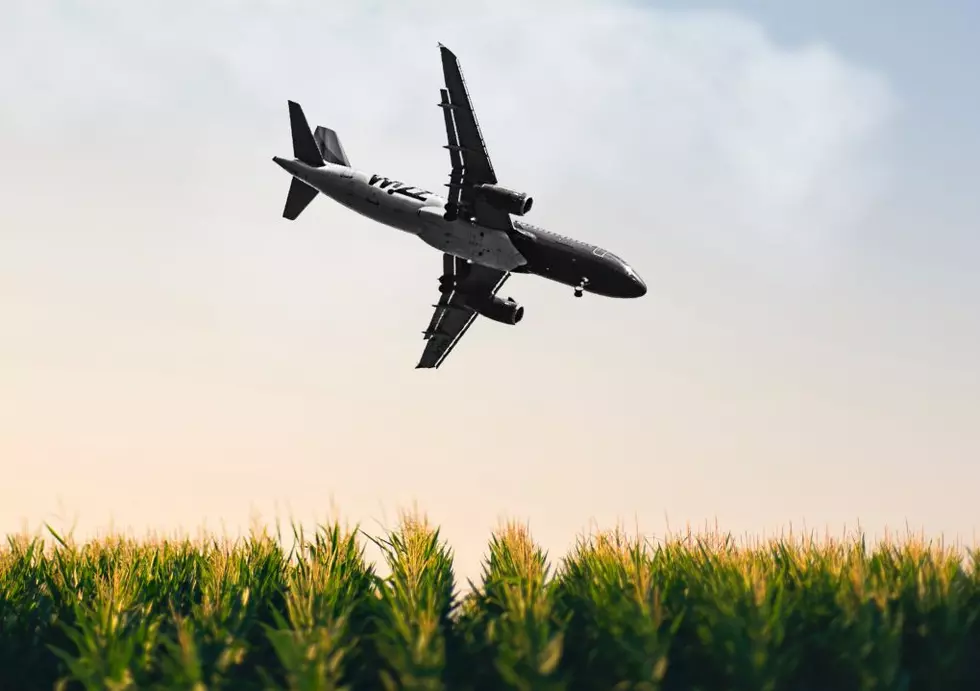 Music Superstar's Mysterious Iowa Plane Crash Never Happened?
KM/Canva
Something just doesn't add up...
Most Iowans are familiar with one infamous plane crash that involved some of the greatest musicians of their generation. On February 3rd 1959, otherwise known as "the Day the Music Died" Buddy Holly, Ritchie Valens and J.P. "The Big Bopper" Richardson and their pilot Roger Peterson died in a plane crash in Iowa.
Another crash years later left one Grammy winner injured and unable to be seen in public for nearly a decade. Some are even saying that this plane crash didn't actually happen.
After scrolling through Tik Tok I came across a video diving into a story about Paula Abdul riding in a plane that crash landed in Iowa. The 'Opposites Attract' singer claims that the incident changed the entire course of her life and career.
According to Abdul, the crash happened while she was out on her 1991-1992 'Under My Spell' tour and it occurred somewhere between St. Louis, Missouri and Denver, Colorado.
In a 2019 interview with RuPaul, she claimed that one of the "engines blew up" an hour into the flight. Then the right wing caught on fire which caused them to crash into a cornfield in Iowa. The former 'American Idol' judge confirmed that the plane was a small, seven-seater and that she was not wearing her seatbelt at the time.
She hit her head on the top of the plane and had to get 15 cervical spinal surgeries because of the incident. During one of her Las Vegas residency show's, she said,
"I woke up in the hospital only to find that I had crushed my cervical spine, leaving me partially paralyzed."
After this 1993 incident, Abdul was out of the public eye for seven years. Her first gig back was as a judge on a new singing competition show called 'American Idol.'
In another interview with People in 2005, the Grammy winner said that the incident was made worse by previous injuries she had gotten in her youth.
"The pain would be so excruciating I'd cry all the time. I knew something was wrong but I hid it from people. No one knew. When that tour was over, I took time off to heal. But the second I stopped, I fell apart."
In a radio interview in 2009, Abdul gave even more details about the incident. She confirmed that this took place on her birthday AND the plane crashed right in the Hawkeye State.
"I was knocked out. When I came to, everyone was holding hands. The entire plane was in flames. Half the other engine blew and the co-pilot crash-landed us in a cornfield in Iowa."
An investigative piece done by Jezebel challenged Abdul's claims about the incident. The National Transportation Safety Board blew a big hole in the 90s icon's story. After a search in the database, there is no record of the crash.
Could it have just been an emergency landing that went unreported or is there something strange surrounding the circumstances of the crash?
E.J. Warner's First Time Starting as QB For Temple
E.J. Warner started his collegiate career on September 17th, 2022 as starting Quarterback for Temple against Rutgers.
Movies That Iowans Watch When They Feel Like Garbage
We all have a movie that no matter how many times we've seen it, we'll still sit down and watch it.