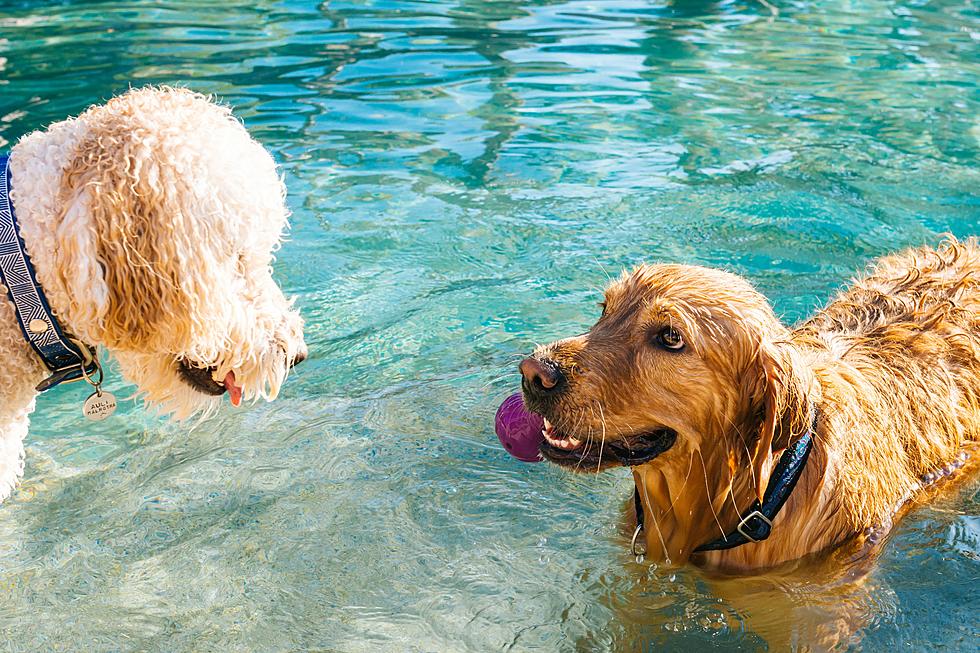 It's A Pool Party For Dogs In Eastern Iowa This Weekend
via Unsplash
As we enter the dog days of summer, it's about time that we give some summer love to our dogs! Think about how hot and miserable you get on a hot and humid summer day. Now imagine being covered in fur and having to put up with those conditions! Our four-legged furry friends deserve some summer fun just as much as we do, and this weekend it's your dog's turn to take a dip in the pool!
CBS2 reports that this Saturday and Sunday, August 5th and 6th, dogs of any size will be welcome at a K9Splash! event in Cedar Rapids. K9COLA, Citizens for Off-Leash Areas, and the city of Cedar Rapids Park and Recreation Department are hosting the swim party at the Bever Park Pool. There is no advance registration for the event. You can sign your dog up to swim starting at 9:30 a.m. on both Saturday and Sunday.
CBS2 reports that dogs of any size are welcome at the event but that a special time will be made available for smaller animals. From 10 to 11 a.m. on Saturday and Sunday, the pool will be open for dogs under 15 inches. Dogs of any size are then welcome to jump in the pool from 11 a.m. to 4 p.m. The event costs $15 per dog and proof of vaccination must be presented.
Let your dog cool off this weekend and show off that doggy paddle! A swimming pool filled with dogs. Now that is a sure sign of summer fun!
LOOK: The most popular dog names of 2022 in every state
Hey dog lovers, check out this awesome list of the most popular dog names in 2022 for every state, and get ready for some serious cuteness overload.
LOOK: Here Are 30 Foods That Are Poisonous to Dogs
To prepare yourself for a potential incident, always keep your vet's phone number handy, along with an after-hours clinic you can call in an emergency. The ASPCA Animal Poison Control Center also has a hotline you can call at (888) 426-4435 for advice.
Even with all of these resources, however, the best cure for food poisoning is preventing it in the first place. To give you an idea of what human foods can be dangerous, Stacker has put together a slideshow of 30 common foods to avoid. Take a look to see if there are any that surprise you.