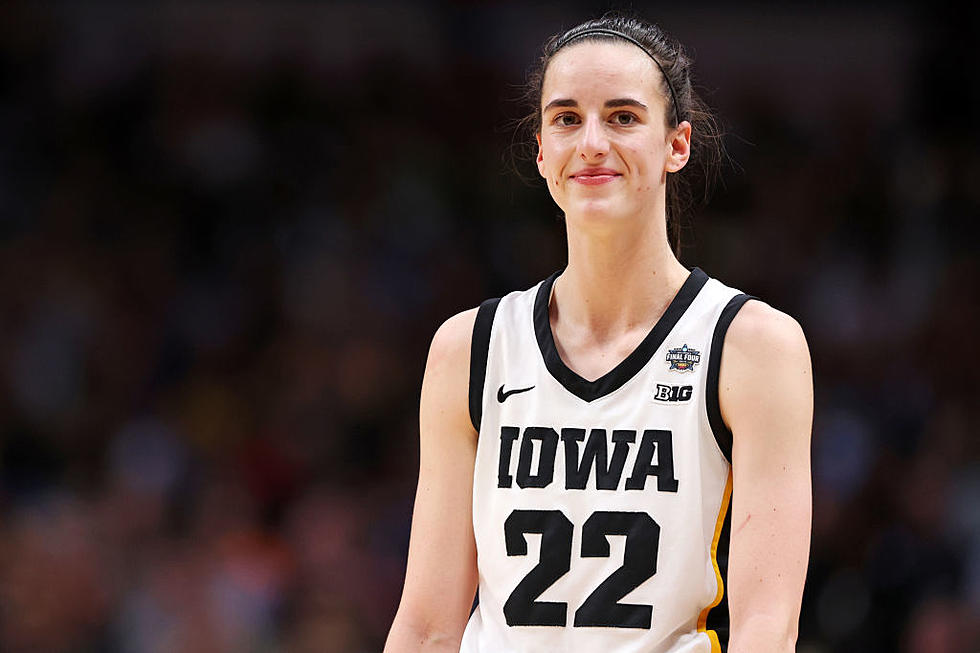 Iowa's Caitlin Clark Reveals The Truth About You Can't See Me Gesture [WATCH]
Getty Images
Last year was an incredible ride for fans of the University of Iowa women's basketball team. This was a team that made a massive run in the NCAA tournament and the program played in a national championship game. Only 1 Hawkeye basketball team has ever made it to the championship game and that was the men's basketball team in 1956, according to Hawk Central.
One of the biggest reasons for the success of the program last season was the rise of Caitlin Clark. She arguably became one of the most famous people on the planet during the Hawkeyes playoff run, with professional basketball players and other celebrities taking notice of her stellar gameplay.
With what felt like the entire country paying attention to the Hawkeyes team and Caitlin Clark, things can become over-scrutinized and taken out of context. There was a moment in last year's tournament where Clark was caught on camera doing John Cena's famous "you can't see me" gesture. Some people loved it while some considered it to be taunting and poor sportsmanship.
It turns out that this gesture wasn't directed at any of the Louisville Cardinal players at all. This was actually directed towards her own bench. Caitlin along with Hailey Van Lith explained what happened in this interview clip
Caitlin was actually directing the you can't see me gesture to a coach who sits on their bench.
Anyone who watched the championship game last season will remember Angel Reese doing the exact same gesture to Caitlin Clark, which was heavily criticized on the internet. The biggest difference was Angel followed Clark around the court to make sure Caitlin could see the gesture. It turns out that when Caitlin did this, her opponents were laughing and it was directed at her own bench.
It should be another fun season for Iowa Hawkeye fans as the women's team has completely sold out of tickets for the upcoming season.
Iowa Born Sports Stars
What do each of these stellar athletes have in common? They all hail from the Hawkeye State.
Our Favorite Photos From Iowa's Run to the NCAA Championship Game
The 2022-23 Iowa women's basketball season started on November 7 and concluded in the NCAA Championship Game against LSU on Sunday, April 2. Iowa went 31-7 and will be remembered forever for their five NCAA Tournament wins. Here are our favorite photos from the tournament.