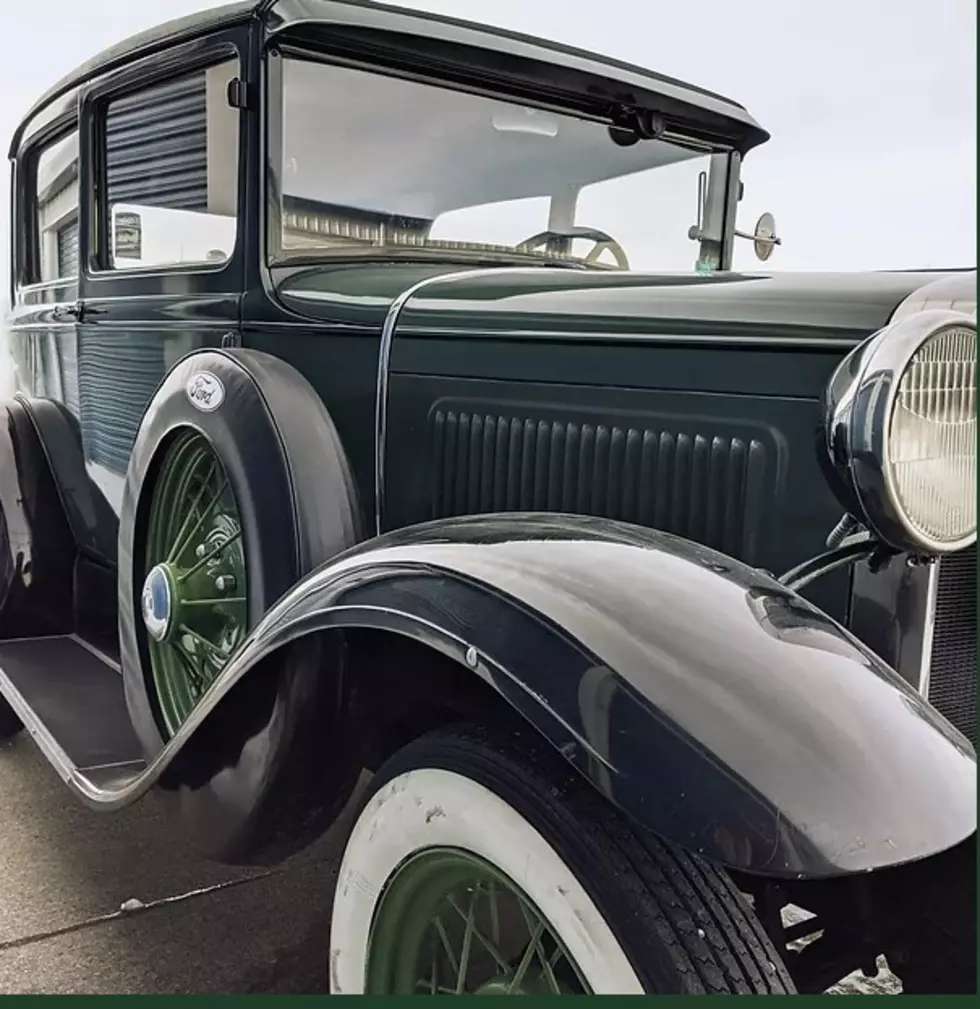 Iowa Centennial State Park Tour Includes Vintage Model A Classic Car
Anna Rea Model A website
A great late Mother's Day gift could be a tour of Iowa's state parks while checking out some sweet vintage rides!
Above is a vintage 1930 Model A Ford named Anna Rea. She's been rolling into all of Iowa's 94 state parks recently, and next week, classic car and history lovers in the Eastern part of the Hawkeye State will get their turn.
According to the Cedar Rapids Gazette, here's the car's itinerary for our neck of the woods:
This is part of the State Parks Centennial Vintage Auto Tour. According to the Gazette,
the purposes of the tour are to show support for state parks in Iowa, recognize the contributions that state parks provide to our quality of life, celebrate Iowa State Parks Centennial, and enjoy traveling along Iowa's most scenic roadways at a leisurely pace. Anna Rae's cruising speed is about 40 miles per hour, and her crew members are Kevin Szcodronski of Ankeny and Ann Raisch of Eldora.
Why is this car significant to a tour based around vintage cars and state parks? You could say Anna Rea will be the "pace car", leading the tour to these stops.
You can get involved in this tour, but do it quickly. Contact Kevin Szcodronski of Ankeny at skidia3@outlook.com, (515) 240-7668, or via the website.
This Northeast Iowa route will be the third-to-last loop on the tour, before going to the West Central part of the state in June, then the Missouri River Loop in September.
Rustic Cedar Rapids Home Has Heated Floors and a Rock Climbing Wall
."}" data-sheets-userformat="{"2":33554688,"11":4,"28":1}">
KEEP READING: 10 classic board games that will take you way back