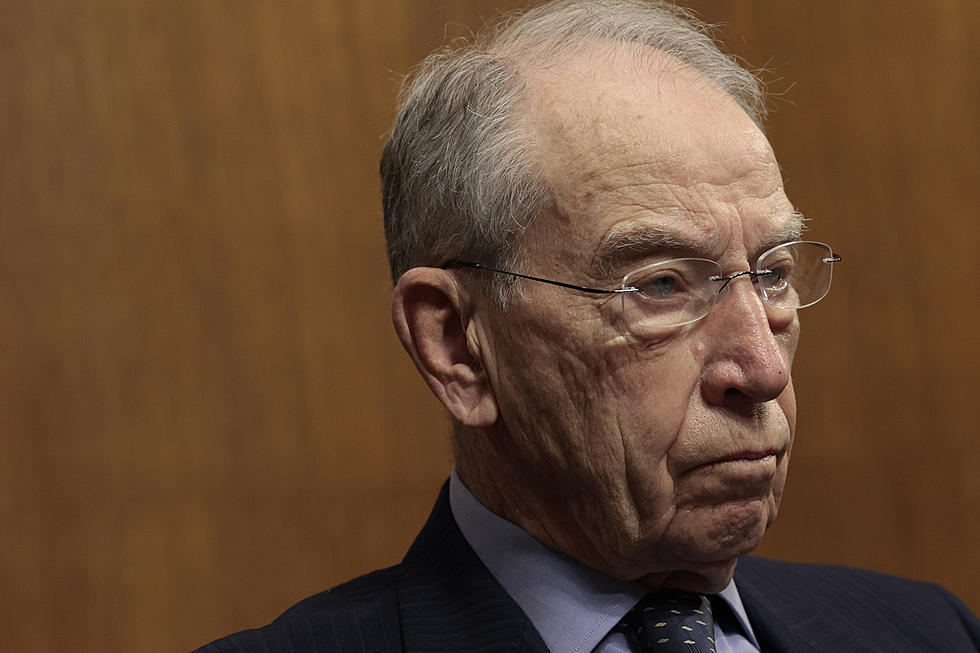 Iowa Senator Chuck Grassley says Big Tech is Censoring Conservatives
Getty Images
Yesterday, a speech given by Iowa Senator Chuck Grassley on the Senate Floor February 17, was shared via the Cedar Rapids Gazette. In his monologe, Grassley had this to say after an article he shared on one of his Facebook pages was taken down due to 'false information':
This wouldn't be an issue today if more journalists did their job of being the police of our society and reported on all investigations not just ones that appeal to a certain political party.
The article, from FoxNews.com, referenced the unfounded investigation by the U.S. government and allegations put forth by the Hillary Clinton campaign in 2016 that Donald Trump had colluded with Russia.
Grassley pointed to two different citations in the article that would verify its validity:
The article clearly cited a federal court filing and a former congressional investigator with a deep understanding of Democrats' work to concoct the bogus Russia collusion narrative that divided our nation for years.
Then, he added this:
It's truly mind-blowing that these companies continue to interfere in free expression. Big Tech is silencing everyone they disagree with and clearly they see no check to their power.
Sites like Facebook use 'third-party fact checkers' to determine the validity of a variety of posts that are shared on its platform. Grassley finds it unnecessary, at least in this case, considering the article he shared came from a prominent news organization.
Thus, he believes the country needs to reevalute the use of Section 230 of the Communications Decency Act (CDA) of 1996, which states, "No provider or user of an interactive computer service shall be treated as the publisher or speaker of any information provided by another information content provider."
The New Hartford, Iowa native says the section
has enabled these companies to avoid any liability. We must stop these companies from arbitrarily deciding what speech is acceptable for the country. ... These companies are unaccountable to their customers, the courts and the government.
While Grassley may have a point, both sides of the aisle have issues with 'Big Tech' like Facebook, Twitter, and Google.
As written in The Hill, "Without admitting it, both sides are really at war against the First Amendment, which protects the editorial decisions made by private companies. To be sure, there is problematic content to be found on digital media platforms, and there are some legitimate complaints about overzealous takedown policies and lack of transparent standards. That does not mean there is an easy policy fix to those problems, however."
What Non-Iowans Think of Iowa
Iowa is the capital of the Midwest! Ok, that's unofficial, but it's my stance. Here's what NON Iowans think of us.
This Hotel in Southern Iowa is a Diamond in the Rough [PHOTOS]
Traveling through the Muscatine area and need a place to stay? The Merrill Hotel is the perfect getaway to spend with your significant other, friends, or family.