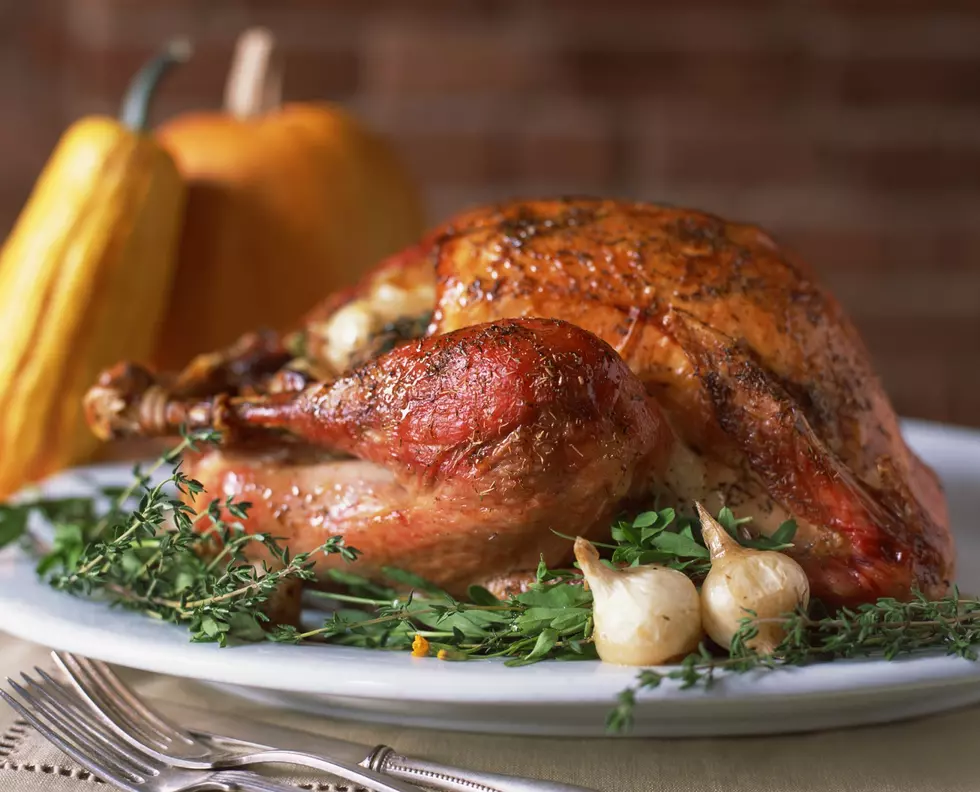 Iowa Research Company Says "Produce More Turkeys"
Creatas Images
Friendsgiving + Thanksgiving = a LOT of food.
Thanksgiving seems to be becoming the forgotten holiday. With people having to work on Thanksgiving getting ready for Black Friday, Christmas music all ready being played, and trees/lights up at people's houses, it seems that Thanksgiving is the runt of the litter when it comes to holidays. But even with it being as overlooked as it is, it does not mean that people aren't celebrating Thanksgiving.
People are actually celebrating Thanksgiving more often. Whether it is families going to more than one Thanksgiving dinner or friends hosting Friendsgiving, there is a lot more food that is to be eaten.
West Des Moines research company Meyocks have revealed their 3rd annual Thanksgiving survey results. Complied from over 1,000 Americans 18 years of age and older, it was determined that 62% of people younger than 34 years old will attend more than one Thanksgiving meal. President of Meyocks, Doug Jeske said, "Frindsgiving events are popular with younger generations. In addition, Americans living in urban areas are more likely to have multiple Thanksgiving dinner than those dwelling in suburban and rural areas."
There is downfall to preparing that many meals because ladies that took the survey said that the meal prep is the most stressful part of the Thanksgiving holiday. Where men had said that they are more stressed from family on the holiday.
The most popular non-turkey foods at Thanksgiving are:
Mashed Potatoes 76%
Pie 71%
Rolls 68%
Gravy 62%
Green Beans 59%