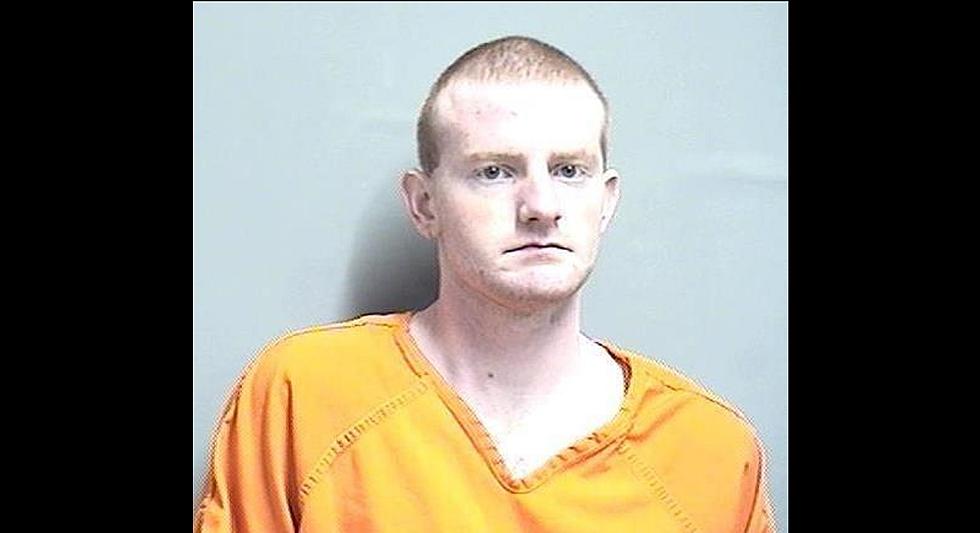 Iowa Homeowner Shoots Man Multiple Times During Alleged Burglary Attempt
Dallas County Jail
An Iowa man was shot Sunday night by the owner of a home that authorities say he tried to break into two different times.
Sunday night, just after 10:45 p.m., a resident in Perry, Iowa called 911 to report a man had been shot at their residence in the 19400 block of 123rd Place.
According to the a statement from the Dallas County Sheriff's Office, officers from the Perry Police Department and Dallas County Sheriff's Deputies responded to the scene. There they found 22-year-old Hunter Rior Randall Keasey of Dallas Center, Iowa (above) had been shot multiple times by the homeowner.
Dallas County Sheriff Chad Leonard said in the media release,
It was quickly determined that Keasey was actively trying to break into the residence when the home owner defended his family and fired multiple rounds at Keasey. Keasey was airlifted to Methodist Hospital for his injuries. His injuries are non-life threatening and he was later released.
KCCI says that court records in the case indicate that Keasey actually tried to get into the home on two separate occasions. Once through a window on the ground floor and then through a rear door. The court records show, "These acts caused fear to the homeowner for himself and his family, who were also inside the residence, to the extent the homeowner discharged a firearm to prevent entry into the home."
Keasey was charged with 3rd Degree Burglary, 4th Degree Criminal Mischief, and Simple Assault. The burglary charge is a Class D felony. He's being held at the Dallas County Jail in Adel.
Don't Say These Things to an Iowan Unless You Want to Get Smacked in the Face
Sure, we're Iowa nice, but be careful what you say to an Iowan!
The Funniest Lies Iowa Parents Have Told Their Kids
We took to Facebook to ask parents share with us some of the funny lies they've told their children over the years. Here are some of our favorite responses!