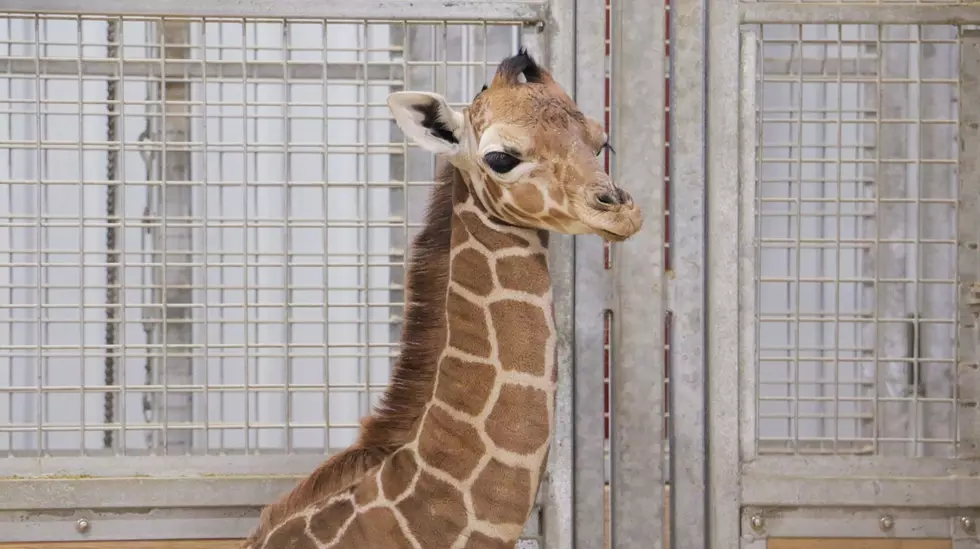 Meet Iowa's Newest Giraffe!
Via Blank Zoo Facebook
The Blank Park Zoo in Des Moines is celebrating the birth of a new giraffe calf! WHO TV reports the male giraffe was born on Monday, January 18 and according to officials at the zoo, he is doing well. The calf's mother is Skye, a six-year old giraffe who has been at the Blank Zoo since 2015.
On its Facebook, the zoo is asking for donations. In addition, they are letting the public vote on a name for the newborn. The Blank Park Zoo's post says it will release several possible names and will ask the public to vote on their favorite. Voting will be free, and you will be able to vote on the zoos website.
Enter your number to get our free mobile app
Meet the new giraffe born at the Blank Zoo in Des Moines
OH NO WE DIDN'T: 12 Photos That Prove That Alpacas Are Cuter Than Llamas