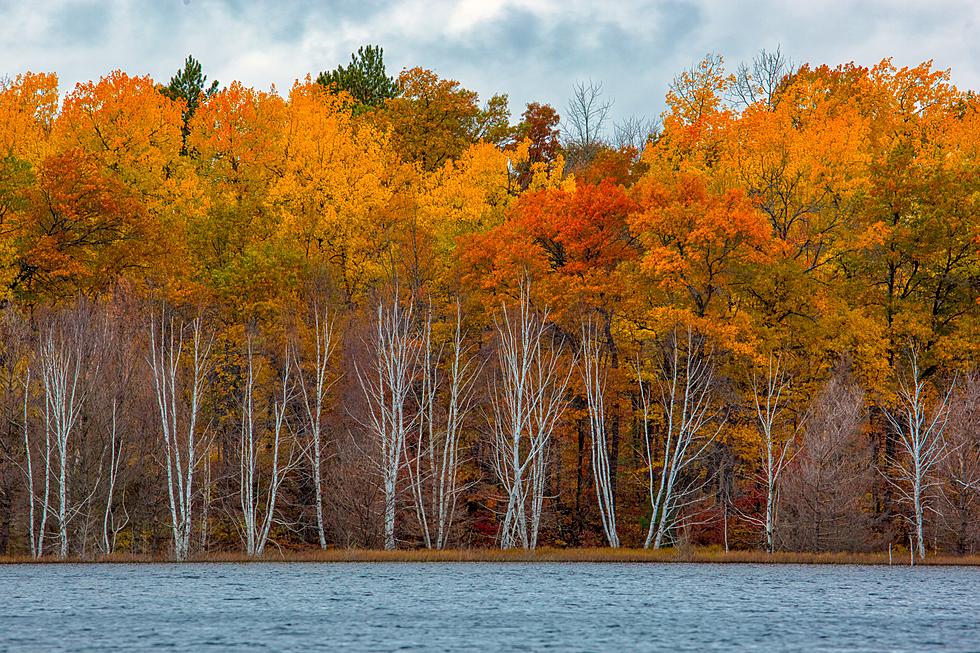 Disappointment? Here's What the Summer Drought Will Mean for Iowa Fall Colors
Photo by Dave Hoefler on Unsplash
Over the weekend I saw Halloween candy at an area Hy-Vee. It's still August! But, with candy season comes fall, with fall comes coolers temps and, fall colors! But will they look different this year due to lack of water?
It's been a very dry summer all throughout the midwest. In Iowa, it's been drier than average, especially as you venture further northeast. Currently (August 16), most of Iowa is in a D1 drought state. This means moderate drought. Some of Eastern Iowa is in the D2 drought state, which means it's severe. This is according to the National Oceanic and Atmospheric Administration. Waterloo is in a D3, or extreme, drought state as we speak.
As a result, many farmers are dealing with dry crops. It won't just impact farmers and gardeners though, it's also going to impact fall foilage. Will a lack of sufficient water make the colors pop more? Start earlier? Not happen at all? Let's explore.
Iowa fall colors could be a bit different this year
The weather has a strong impact on trees and hence leaves. Sufficient rain helps keep leaves nice and green, along with the grass. Droughts cause browning, which is pretty noticeable in Northeastern Iowa right now. The website Bring Me The News explores how trees handle droughts. When their roots don't suck up enough water, they tend to shed leaves to conserve water.
So what will this mean for our fall colors in the Midwest, specifically Iowa where we're seeing some areas with a very severe lack of water? It means leaf colors may peak earlier than during a normal autumn season, and we may see duller colors as well. Surprisingly, according to the Bring Me The News story, a more mild drought can help increase the colors we see in the fall. However, with a drought this severe, that's highly unlikely.
The best time to see fall colors in Iowa
In Iowa during a typical year, the northern portion of the state generally begins to see a change in late September, while the southern portion of the state tends to have to wait until late October to enjoy the strong fall foliage. If the drought has a strong impact on our colors, this date range is likely to change, and the color change is likely to move up in terms of the timeframe.
One thing I am still excited about, cooler temps!
Did You Know Most Iowa Counties Have Their Own Flag?
We all know the state of Iowa has a flag, but each county? Of Iowa's 99 counties, a majority do in fact have a flag.
KEEP READING: Here are the best places to retire in America