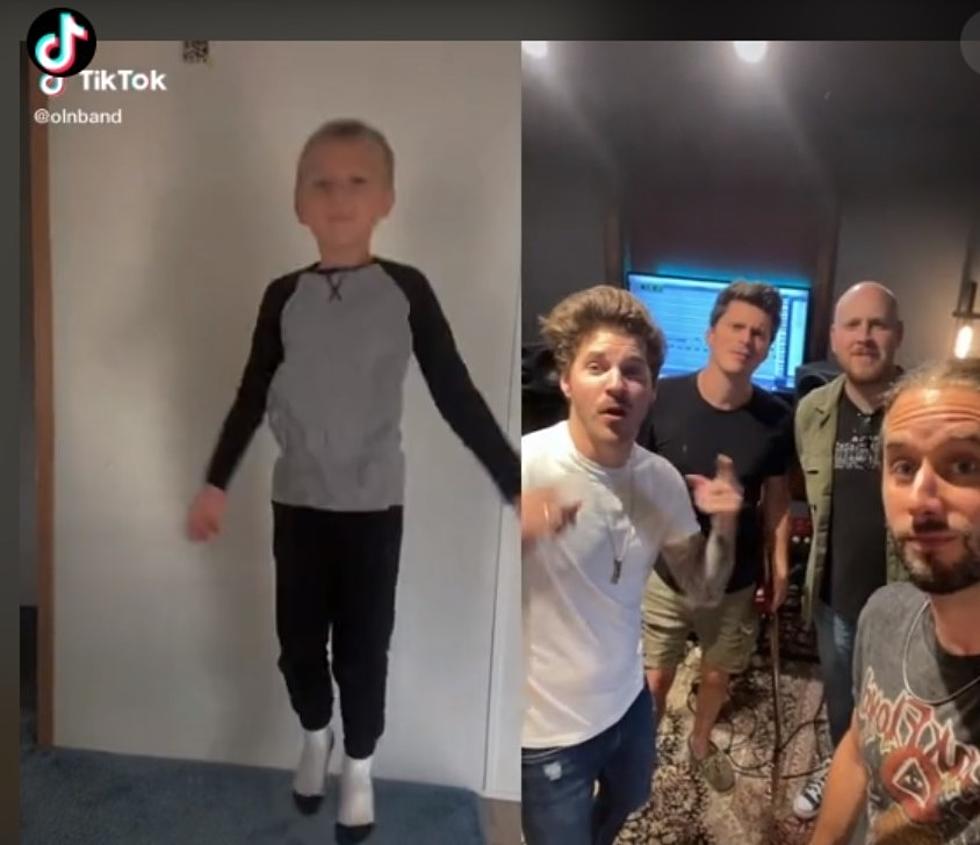 Iowa Boy's Clever Halloween Costume Grabs Attention Of Rock Band "Our Last Night"
TikTok
Social media can sometimes be a dark wasteland of hate and lies.  Then there are those moments when it really does bring the world together in a great way and will put a smile on your face.  This is one of them.
Halloween is almost here which means kids are choosing their costumes.  Ghosts and skeletons seem like things from the past.  Now if you aren't glowing (literally my kid's costume comes with batteries and lights up) or if you aren't clever, you aren't winning Halloween.  Madison sent me the below video of his stepson with what he is going to be for Halloween.
If you have not heard of the band "Our Last Night" they are taking pop songs and turning them into hard rock covers.  Check out their YouTube page here.  One of the songs they cover is "Astronaut In The Ocean" and this was the inspiration for the costume.
From Madison on Facebook:
I wanted to share my TikTok with you. My stepson loves "Our Last Night" and he loves the cover of "Astronaut In The Ocean" they did. So for Halloween, he is an astronaut in the ocean! Lol! We were so excited when "Our Last Night" messaged me on Instagram asking if they could share the TikTok. Not only did they share it they also duet it and reacted to it!
That kid will love that costume forever.  He'll love that band.  He'll always have that video and think how cool it was that this band did this.  There are still positives to social media.  I just need to find the right costume and maybe some band will pay attention to me too.  Maybe a cob of Korn?
Quad City Haunted Houses
Spooky season is here Quad Cities! Haunted houses are open and we know you want to get your scare on. We have the full list of Quad City haunted houses you need to visit before Halloween.
Quad Cities 15 Sexiest Halloween Costumes
Halloween is a great time of year. It's a chance for people to dress up to be an entirely different person. Some people take the gory route, others jump in giant inflatables, and some people really want to show off what they have been blessed with. If you're looking to take the sexy direction for Halloween this year, these are the Quad Cities' 15 sexiest Halloween costumes.