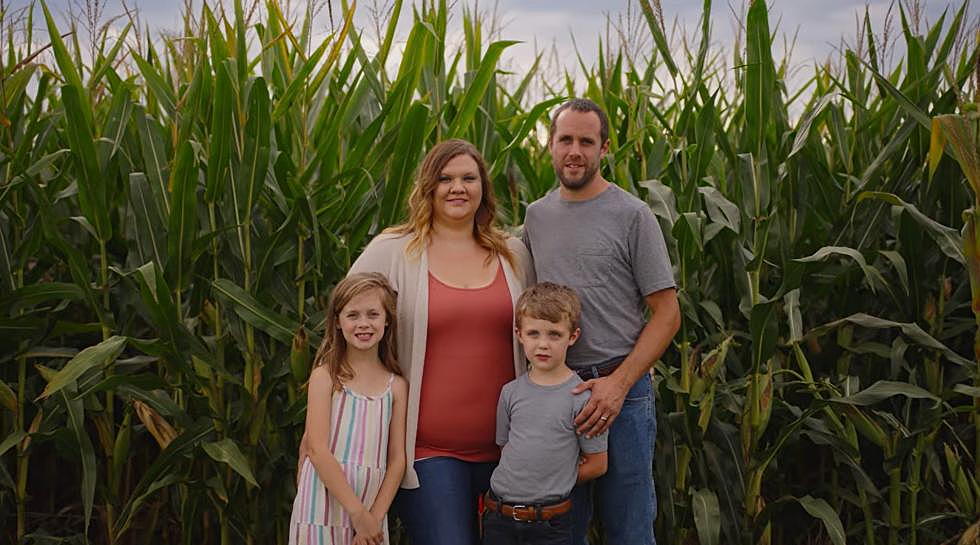 An Illinois Farmer Will Be Featured In A Super Bowl Commercial
We are 96% via YouTube
It's the most-watched event of the year.  The Super Bowl.  And while millions of Americans will gather around the TV to watch the Eagles take on the Chiefs in the game.  Just as many will gather around to enjoy the halftime show and of course all those commercials.
This year, an area farmer will be featured in an ad that you'll be able to see on Super Sunday with a message about what Illinois farmers are all about.
We are the 96%
Did you know that 96% of Illinois farms are family owned?  Probably not because in a recent survey in Illinois, respondents thought only 47% of Illinois farms were family-owned.  That is why "Illinois Farm Families" is working on getting the word out about what Illinois farmers are all about.
Their goal is to bridge the gap between the consumer and the farmer.  They want to build trust in what you are buying from the store and restaurant.  They want you to know it's not coming from a giant cooperation, but a family.
Super Bowl ads are expensive.
With so many people watching the big game, the message does not come cheap.  For a commercial that will air across the country advertisers are paying between $6.5 and $7 million dollars for 30 seconds.   That's about $233,333 for every second.  Use your words and time wisely.
Meanwhile, commercials that air locally can range from 30k-50k per TV station depending on the size of the TV market.
The Illinois Farm Family commercial will air in the Quad Cities, Peoria, St. Louis, and Rockford.
Chad Bell and his family will be on TV on Super Sunday
Chad Bell is a 6th generation farmer from Viola, Illinois with his farm producing corn, soybeans, wheat, and raising pigs.  He and his family, wife Brittany, and children Amelia and Charlie, are all featured in the commercial.
Chad reached out to I-Rock 93.5 and told us that his commercial is the kickoff for a campaign that will run this spring across Illinois featuring 25 different families. But Chad's family is the focus of the "We are the 96%" commercial that will air during the Super Bowl.
The commercial was shot in late summer and took about half a day.  Chad says they celebrated the end of the shoot with the best way to finish off any day when working in this area, with some Casey's pizza.
When you can see the commercial during the Super Bowl
Chad says the commercial will air during the 1st half of the game.  This is always important just in case the game becomes a blowout and people stop paying attention after halftime.
When I asked if he was rooting for either team he said he was pulling for the 49ers with Iowa States Brock Purdy at the helm.  But now, he is just hoping for a good game.  And of course, a good look at his Illinois Farm Families commercial with his family watching.
Chad also says that whenever he is working (which for farmers is basically all the time) he keeps it going by cranking up I-Rock 93.5.  Chad, we appreciate you listening and doing what you do so we can enjoy all that you produce.  Thank you!
You can take a look at the behind-the-scenes of the commercial shoot right here.
Former QC Weather Guy Opens Super Unique AirBNB in an Old Church in Galena
Ex QC weather guy Terry Swails an his wife Carolynne have started an AirBnB. This 1894 chapel was fully renovated and holds 10 guests with 3 bedrooms, 3 beds, and 3 baths in Galena, Il.
Illinois Goodwill Stores Do Not Accept These 17 Items