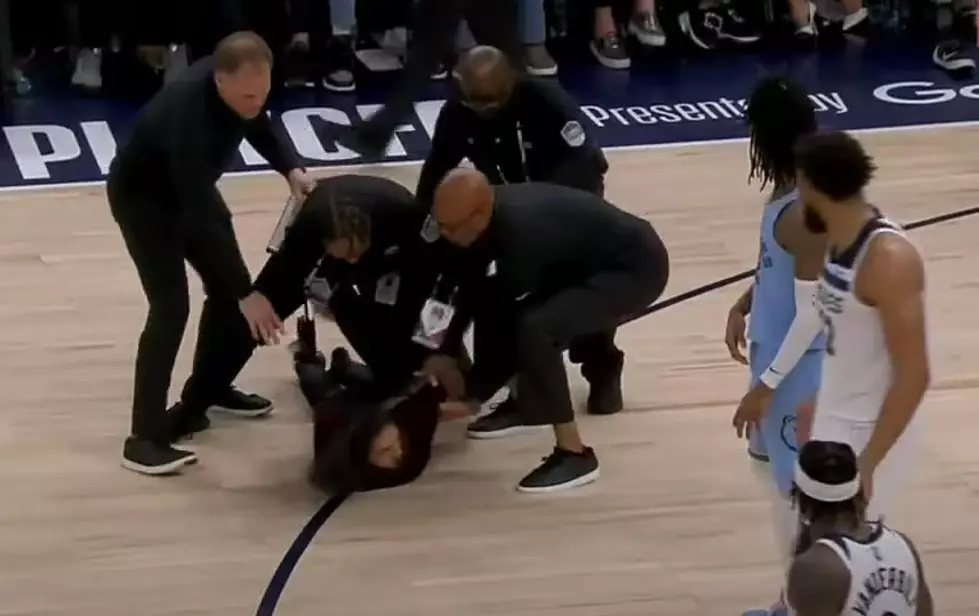 How Protests At NBA Playoff Games Are Related to a Farm in Iowa
YouTube via Fox 9
If you're an avid watcher of sporting events like I am, you expect to see the occasional fan on the field or court. Perhaps they had one too many beers and decided it was time to make a run for it. It apparently has happened numerous times in the first-round NBA Playoff series between the Memphis Grizzlies and the Minnesota Timberwolves. The reason? A farm in Iowa.
The Des Moines Register reports that the group doing the protesting is called Direct Action Everywhere, an animal rights organization. So what are they protesting? And why at an NBA game? It turns out it's not just any NBA game. They purposefully do it at Minnesota Timberwolve games. That is because the majority owner of that NBA franchise is also listed as the owner of Rembrandt Enterprises, based in Buena Vista County, Iowa. They were protesting the millions of birds killed at a Rembrandt farm due to the Avian flu outbreak.
The Register reports that the animal rights group is upset at how farms destroy animals to prevent flu outbreaks. Methods include using a foam similar to the one used in firefighting, pumping in carbon dioxide to suffocate the birds, and shutting off ventilation to barns so that the birds eventually suffocate. All of those methods were developed with the help of the American Veterinary Medical Association.
The group is claiming that the measures used are cruel and that they don't always work. The Register claims the group has video showing stunned and traumatized birds at a compost site after the procedure. Iowa has lost the most birds from commercial and backyard flocks to the bird flu this year at over 13 million.
Brain & Courtlin Visit Prairie Patch Farm
No Squirrel Monkey for You, Bub! These Animals Are ILLEGAL in Iowa
Don't even think about bringing home a cute baby elephant next time you're on safari! It's a NO GO in Iowa! (Duh?)