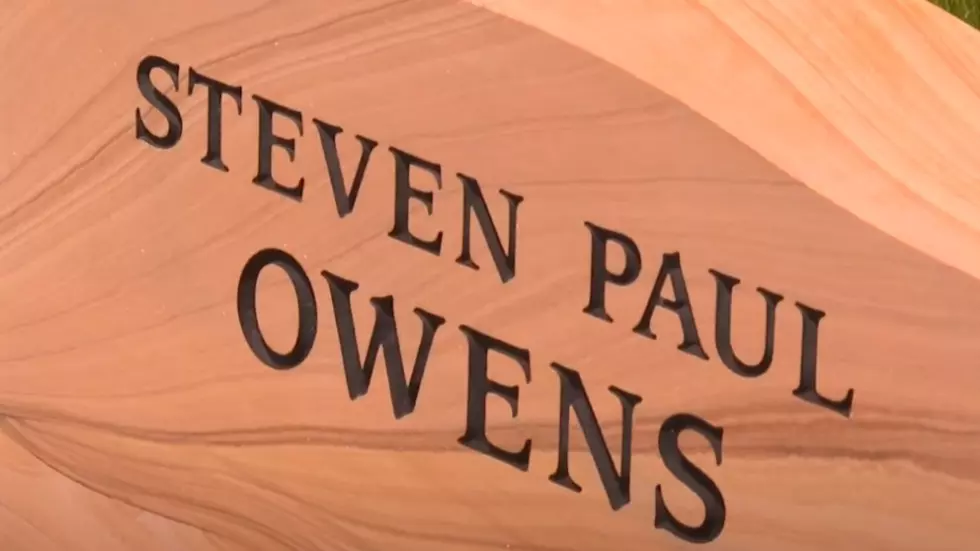 Hidden Message On Iowa Tombstone Causing Controversy [VIDEO]
YouTube via KCCI
May he rest in peace is something that is often said when a loved one passes away. Apparently, the late Steve Owens had no such plans. His headstone at an Iowa cemetery features a hidden message that has some people in an Iowa community upset at what they see.
KCCI reports that at first glance, the headstone looks just like others at Polk-Warren Cemetery in Polk County. The headstone features the following inscription.
Forever in our hearts, until we meet again, cherished memories, known as our brother, father, papa, uncle, friend, and cousin.
It isn't so much what the headstone says, but rather how those words are laid out. If you look at the first letter of each phrase, it spells out...well, you see it, right? It looks like it says "F&*% Off'. KCCI says that was a phrase that Owens was fond of using. They say that "it's just who he was." The family admits that the phrasing on the marker was something that the family did to help remember Owens.  But not everyone finds the headstone humorous.
KCCI reports that the headstone has been called into question by staff at the cemetery, who reportedly was against the idea the entire time. Staff says that profanity has no place where loved ones are laid to rest. Owens' family hopes that they don't have to replace the headstone and that people can find the humor in it. Do you think that the headstone should be removed?
How Well Do You Know Cedar Rapids?
The Things Iowans Can't Stop Buying