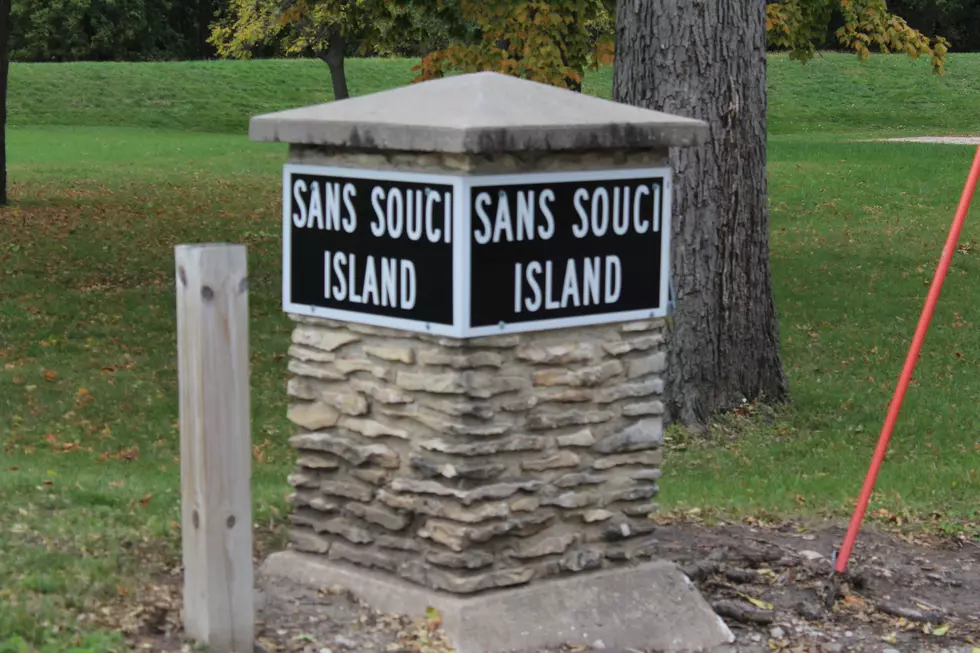 Have You Ever Heard Of San Souci, The Secret Island In Waterloo?
Photo By: Elwin Huffman - Townsquare Media
The french term "san souci" means "no worries" and that is exactly the perfect name for the secret island in Waterloo, San Souci Island where it's so calm that all your worries disappear! Have you ever been to this "secret" island?
I am always on the look out for hidden gems in the Cedar Valley such as parks, hiking trails, boutiques, historic homes and so on and then I stumble across this secret island in Waterloo... I didn't even know Waterloo had an island!
For those who don't know San Souci Island is a 100 acre landmass that came about in 1897 meant to be a private retreat on the Cedar River. This quiet and peaceful island was home to the San Souci Hotel known as one of the most beautiful summer resorts in Iowa. It was also home to Waterloo's first ever golf course, the Waterloo Country Club. Visitors would come from all around by boat, train and car to visit this secret resort.
There were also 20 private homes on the island for a time being. This area however was prone to bad flooding and in 2008 residents of the island were forced to vacate their homes due to severe flooding that left the area destroyed and abandoned. As time has gone on, the houses and resort life is only a ghostly memory in the area where hikers and travelers alike come to set foot and explore.
I got a chance to go out and set foot on this secret island and it was an eerie feeling. It was quiet and calm but you could also tell where there used to be homes and get a sense of the exhilarating lifestyle that use to occur here. If you have a chance, I suggest going on a hike on the island, who knows what you will find!
Check out some of the pictures from the island below.
Sans Souci Island: The Secret Island Of Waterloo