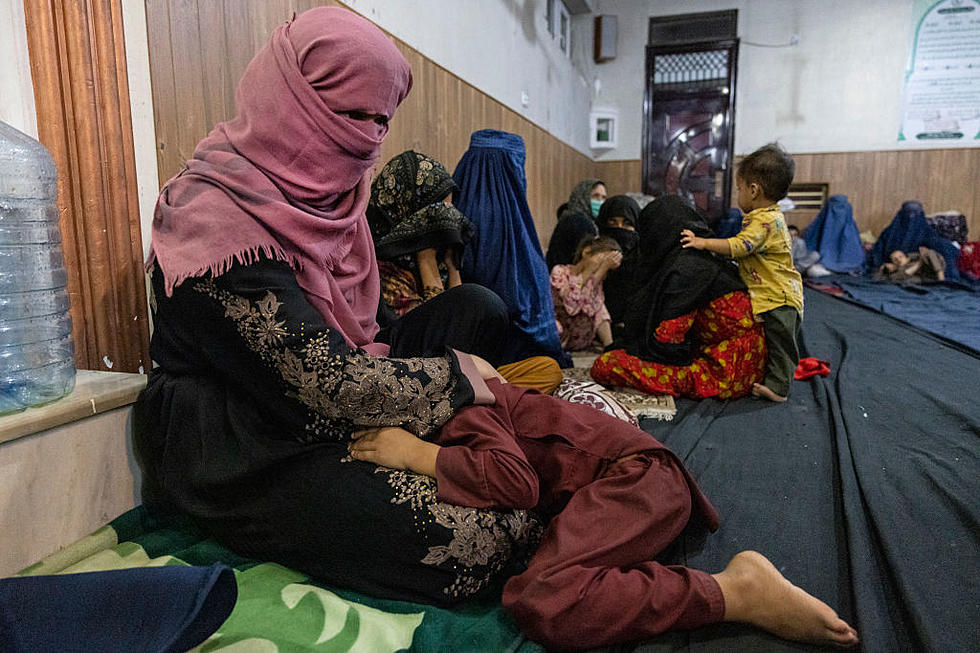 Governor Reynolds Considering Taking In Afghan Refugees
Getty Images
By now you've no doubt seen some of the shocking images coming in as the country of Afghanistan once again falls under control of the Taliban. American diplomats were flown out of the country at the last minute as the capitol city of Kabul fell to the terrorist organization over the weekend. Twenty years after 9-11, the nation of Afghanistan is once again controlled by the terrorist group who planned those attacks. The attention now turns to getting people out of that country that want to leave, and Iowa could be a potential destination.
CBS2 is reporting that Iowa Governor Kim Reynolds is looking into how Iowa can help the thousands of Afghan citizens looking to come to the United States. Several thousand citizens are hoping to leave the country, especially ones who worked closely with the U.S. during the near 20 year occupation. They fear retaliation from the Taliban for helping the United States. Afghan citizens who qualify for resettlement have obtained a Special Immigrant Visa.
A spokesman for the Governor's office told CBS2 that Iowa has taken in many SIV immigrants from both Iraq and Afghanistan since 2017, and that they are currently looking at how they can help Afghan SIV holders who supported the U.S. Government. Officials with the Governor's office say that they are waiting on more details from the federal government to better understand the vetting process before resettling anyone to Iowa.
Iowa has a history of taking in war refugees. Republican Governor Robert Ray took in thousands of refugees after the fall of South Vietnam in 1975.
KEEP READING: Here are the most popular baby names in every state
Using March 2019 data from the
Social Security Administration
,
Stacker
compiled a list of the most popular names in each of the 50 states and Washington D.C., according to their 2018 SSA rankings. The top five boy names and top five girl names are listed for each state, as well as the number of babies born in 2018 with that name. Historically common names like Michael only made the top five in three states, while the less common name Harper ranks in the top five for 22 states.
Curious what names are trending in your home state? Keep reading to see if your name made the top five -- or to find inspiration for naming your baby.
The 10 Highest-Rated Restaurants in Cedar Rapids