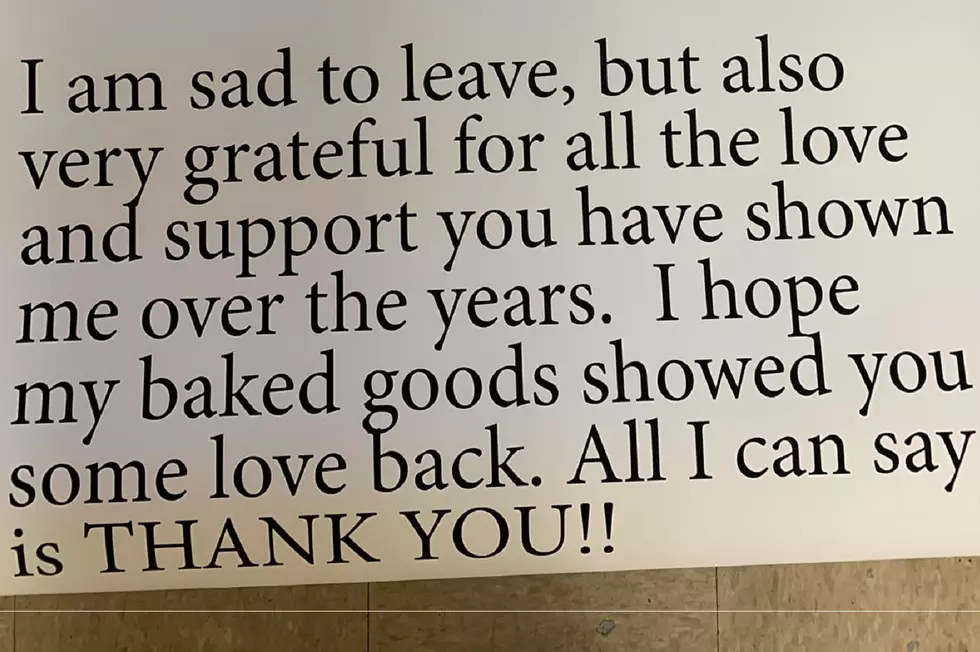 Goodbye Message From Cedar Rapids Business Is Actually Good News
Rustic Hearth Bakery
A couple of weeks ago I shared the unfortunate news of the impending closure of a Cedar Rapids business. That closure now has a date, but there's more to the story.
It was Tuesday, September 20 when the owner of a popular bakery revealed that his business was for sale.
Owner Tom Schmitt also revealed at the time that he was going to keep Rustic Hearth Bakery open as long as he could. His customers flooded his Facebook page with comments of love that were also filled with disappointment. Here are just a couple of them.
When there's a lot of love for a business and an owner, others take notice... especially smart ones. It didn't take long at all for Schmitt to find a buyer.
The bad news is that Rustic Hearth Bakery will be closing on Saturday, October 22. The good news is that Tom has clearly sold the business to someone or a group of people that plan to continue to operate it as a bakery.
Below is Tom's reveal of the news that though Rustic Hearth Bakery will indeed close, he'll "let the new tenants introduce themselves and provide their baked goods when the time comes."
I'm just gonna go ahead and say what I know everyone is thinking... hopefully the new owners will be able to talk Tom into sharing some of his recipe secrets. In the meantime, you can get his goodies for about two more weeks.
Tom also offers a couple of tips if you'd like to freeze some extras... double-wrap them and they should last in your freezer for up to three months. Then, for best results, heat them up in the oven.
Hopefully, inside that three-month window, the new bakery will open at 3531 Mount Vernon Road SE. Rustic Hearth Bakery has made a lot of fans in that spot over the last few years with this food:
Ham & Cheese Croissant ready to cook:
Ham & Cheese Croissant ready to eat:
New Restaurants That Opened in Eastern Iowa in 2022
So far this year, there have been a ton of restaurant openings here in Eastern Iowa! Here are over 30 places that have opened or reopened as of September of 2022!
Palisades-Kepler State Park Celebrates 100 Years
The 840-acre state park just south of Mount Vernon, Iowa celebrates its 100th birthday in 2022. Home to hiking trails, a beach, ramps for boats, camping, and fishing, it's long been a popular destination. The limestone bluffs of Palisades-Kepler State Park just add to its allure.