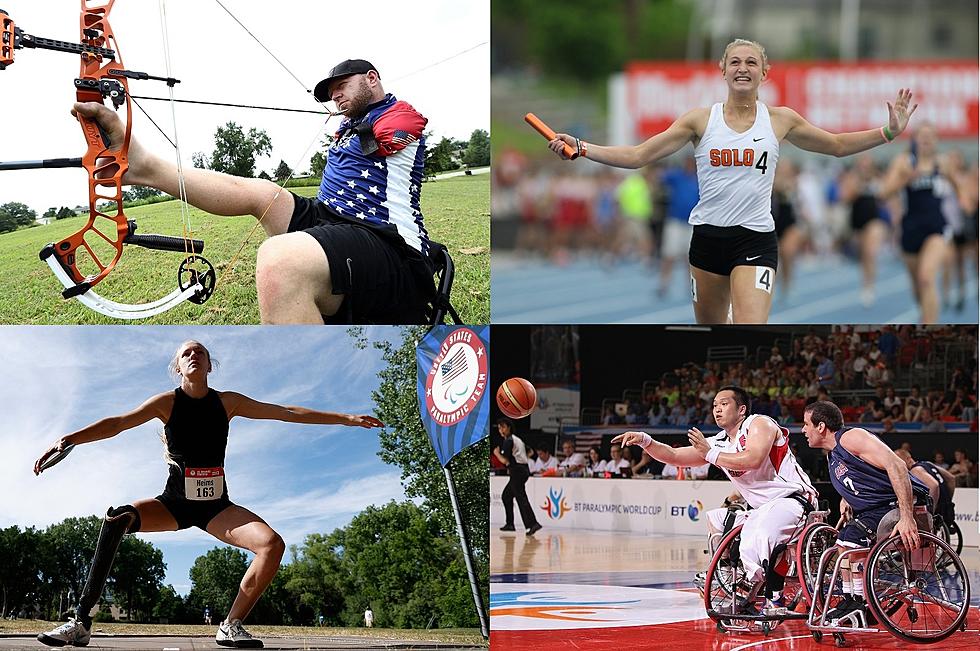 Five Iowans To Complete In Tokyo Paralympics Beginning This Week
Getty Images, Solon High School Track and Field
Five Iowans have made their way to Tokyo, Japan over the last several weeks and this week, they'll begin competition in the 2020 Tokyo Paralympic Games.
Jessica Heims (above) was born with a syndrome that led to the amputation of her left leg, below the knee. She started in track and field when she was 10 years old, and will be competing in her second Paralympic Games. In Rio in 2016, she finished 7th in the 400-meters and 8th in the discus. She'll be competing in those two events again this summer.
Heims is a 2017 graduate of Cedar Rapids Prairie, and a 2021 graduate of the University of Northern Iowa.
Erin Kerkoff (above) was Heims' college teammate at UNI is also a Paralympic qualifier. Kerkhoff is legally blind due to optic nerve atrophy. Despite 20/300 vision in one eye and 20/400 vision in the other, she was the WaMaC Conference champion in the 400-meters all four years she was in high school. In 2019, she was named the WaMaC Female Track Athlete of the Year.
Kerkhoff, a 2019 Solon graduate, will run in four different events in Tokyo. The 100, 200, and 400 meters, and the 4x400 meter relay.
Six years ago, Justin Phongsavanh of Des Moines and a friend were shot in a fast food parking lot. Phongsavanh was paralyzed from the waist down. A month after getting out of the hospital he asked about Paralympic sports.
Now 24, Phonsavanh will compete in the javelin in Tokyo. Track and field competition begins on August 26 on NBC.
Matt Stutzman (above) was born without arms. One of the best archers in the world, period, he was given up for adoption just months after being born. He's competing in the Paralympics for the third time. He won the Silver Medal in 2012 in London.
Stutzman, 38, is from Fairfield, Iowa. The archery competition will begin on September 2 on NBC.
Josh Turek (above) has been playing wheelchair basketball for the last 30 years. He'll be competing in his fourth Paralympics. In 2004, the U.S. finished 7th in Athens. In 2012, they won the bronze medal in London. This year's team will be the defending gold medalists, after winning in 2016 in Rio.
Turek, 42, is from Council Bluffs, Iowa. Wheelchair basketball begins on Tuesday, August 24 on NBC.
Congratulations to all of you for making Team U.S.A., and good luck!
The Tokyo 2020 Paralympic Games are held from August 24 through September 5.
Iowans in the 2020 Tokyo Paralympic Games
Three of the four hail from eastern Iowa.
LOOK: 20 Fascinating Photos From the First Modern Olympic Games in 1896
To celebrate the history of international sports cooperation,
Stacker
 took a look back at that groundbreaking event in Athens, when the modern Olympics were born in 1896. Keep reading to learn more about the athletes, spectators, and sports at that iconic event.