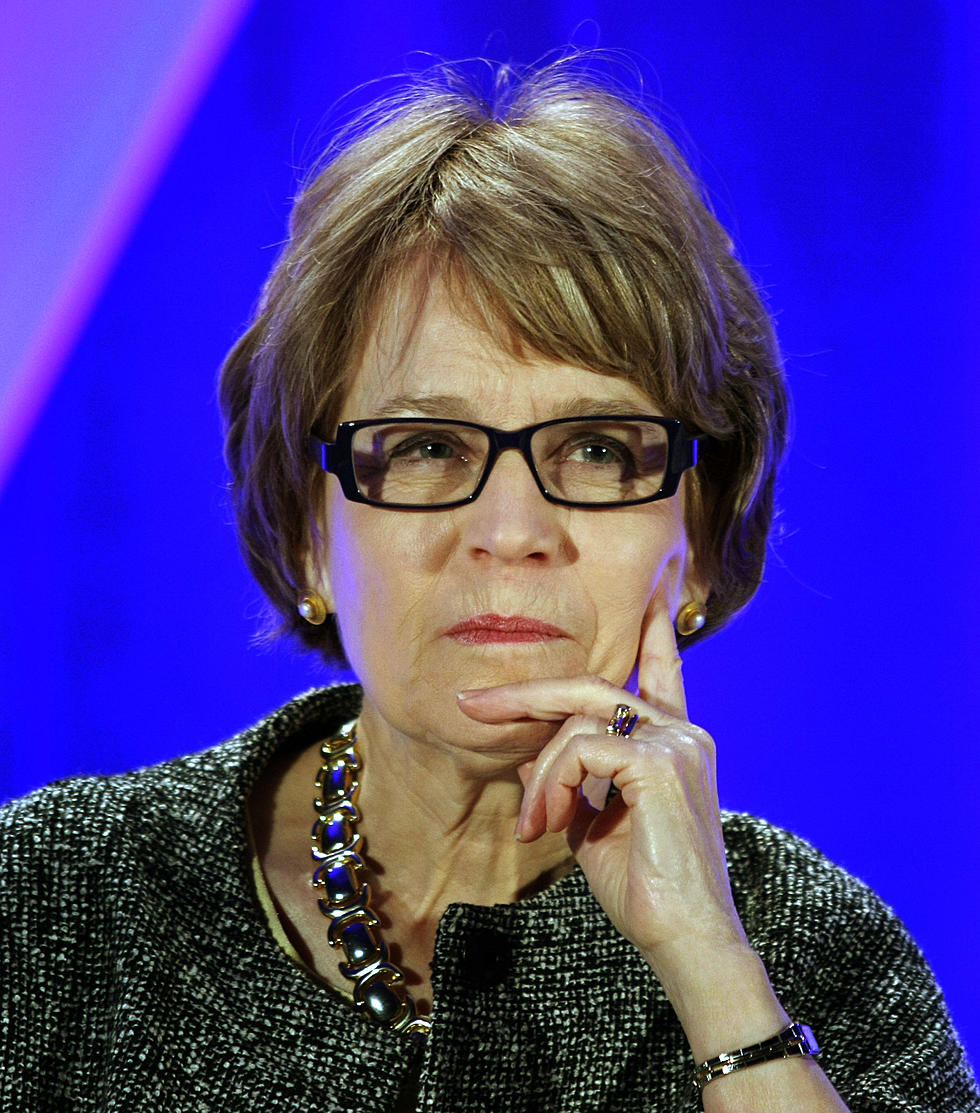 Former University of Iowa President Returns to Same Post at Big Ten Rival
Getty Images
The Cedar Rapids Gazette and WXYZ-TV report that the University of Michigan has fired its President, based on the nature of a reportedly inappropriate relationship he had with a University employee. In his place, at least temporarily will be an individual who held that post for nearly a decade at the University of Iowa. It also marks a return to a position she held in Ann Arbor for 12 years.
Mary Sue Coleman steps (back) in
Mark Schlissel has been removed, as of Saturday, January 15. Coleman was the first female president at Iowa, serving there from 1995-2002 but she is also familiar with the University of Michigan, having served as their President from 2002-14, following her stint at fellow Big Ten Conference institution, Iowa. She then went on to be named President of the  Association of American Universities from 2016 until 2020.  Schlissel succeeded Coleman at Michigan.
Inappropriate communication between Schlissel and a subordinate
A statement from the Michigan Board of Regents said:
it is with great disappointment that we announce that the University of Michigan Board of Regents has removed Dr. Mark Schlissel as President of the University of Michigan, effective immediately. The Board has named former U-M president Mary Sue Coleman as Interim President and we have full confidence that she will provide the leadership our University community needs during this critical time of transition. The Board will affirm these actions during its Feb. 17 formal session.
A new President at Michigan will be in place by 2023, as Schlissel was already set to step down. With his removal now, that search is accelerated, with Coleman back in place there for the interim, according to WXYZ.
Highest Paying Jobs in Iowa in 2021
These are the Top 20 highest-paying jobs in the state.
Did You Know These Famous People Were From Iowa?