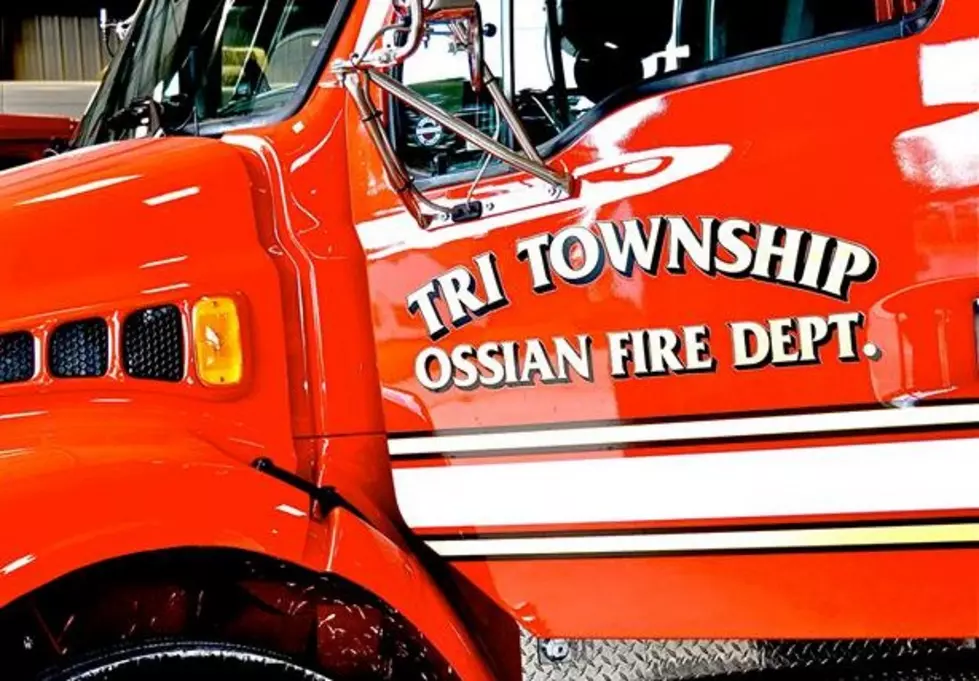 Fertilizer Plant Fire Prompts Evacuation of Nearby School
Ossian Fire Truck. Photo from Ossian Fire Dept. via Facebook
Authorities are investigating the cause of a fire that prompted the evacuation of a local school

Shortly after 12pm Friday (April 20), the Winneshiek County Sheriff received a 911 call from Farmers Union Coop in Ossian, reporting a fire at the old fertilizer plant, located across from the DeSales School and Childcare Center. The old plant still contained fertilizer.
Due to the potential volatility of the fire scene, the students were evacuated to the South Winneshiek Elementary School.
The fire was quickly controlled and contained, and there were no other area evacuations. The students were able to return to their school in less than an hour.
Firefighters from Ossian, Calmar, Castalia and Decorah responded.