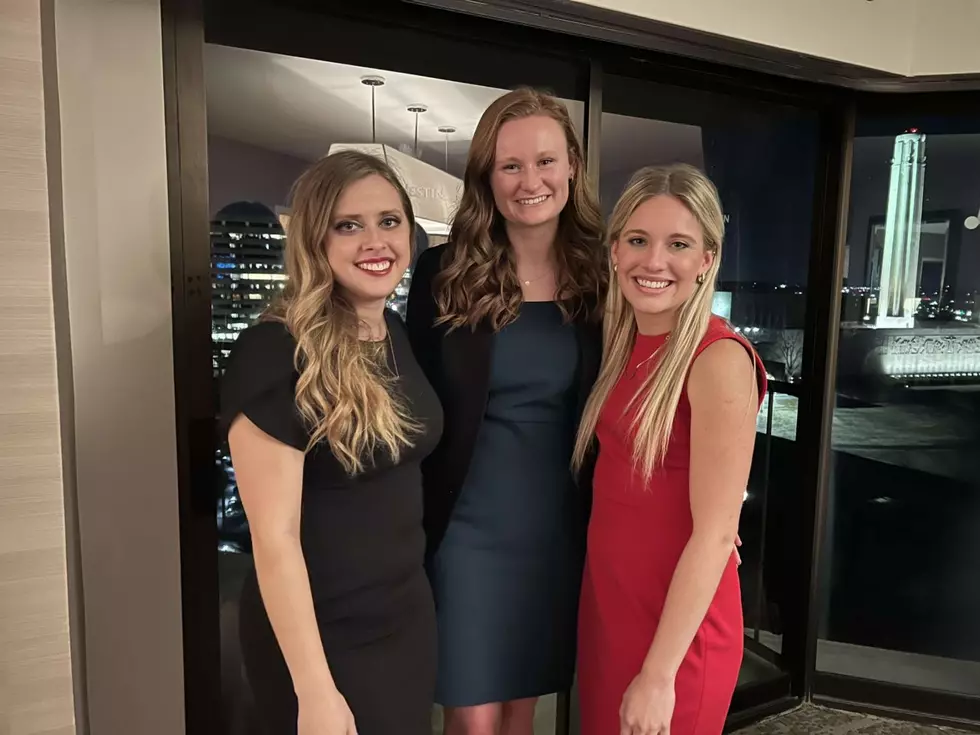 Farm Broadcasting Is More Than What You Hear On The Radio
Townsquare Media; Kailey Foster
Last week I had the opportunity to travel to Kansas City for the National Association of Farm Broadcasting convention representing this radio station.
I've been going to this convention and networking with other farm broadcasters since I was a sophomore in college but when it came to this year, my first convention as a professional, I was able to see everything in a new light.
Everyone in this industry is here to work for you, the farmers.
Having just graduated from journalism school, I have been told how competitive the news industry is, but when it comes to farm news, that's not the case. If I wasn't able to get the best audio from a press conference, I could ask another broadcaster, and they would share it without hesitation.
During my show on Friday, I invited Agriculture of America host Mike Pearson to talk about the conference and something we learned was we both featured the same person on our shows that day.
That's what this whole business is, you know, is trying to tell those stories in ways that that folk can relate to and every farm broadcaster has a different way of relating to their audience and a different way of relating to the guest.
And that's what this industry is all about, working together to tell the stories and facts.
Farm broadcasting is such a specialized group of individuals that are so motivated to share trustworthy information with their listeners. And we don't do it alone, we do it with others' help.
And there were also times when I got to network with others seeking advice from me. As the company brings in more broadcasters that are dedicated to serving the farmers, it's important we work together.
So, as I get ready to enter the last month of my first-year post-college graduation, I'm excited to see what's in store.
A Glimpse Into Wenger Family Farms
When you are driving through the countryside just outside of Elgin, it's easy to miss the driveway for Wenger Family Farms. But those that know where they are looking are welcomed onto a farm that exemplifies care standards, not only to their animals but to the environment.
2022 Conservation Farmer Of The Year
Eastern Iowa's Dave Lubben is the 2022 Iowa Conservation Farmer of the year, lets take a look at what his farm has to offer!