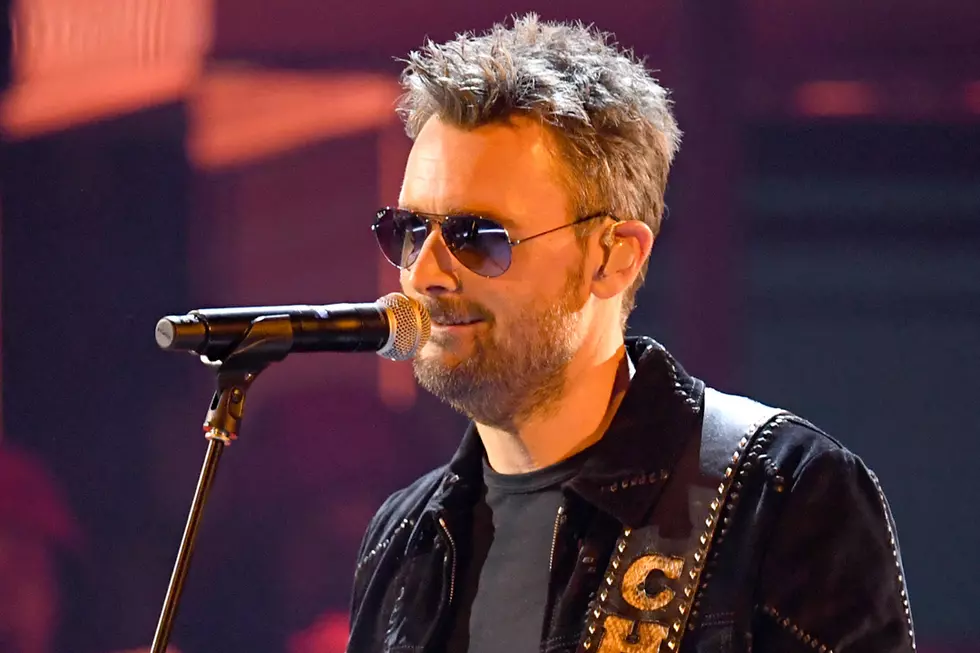 Eric Church Doesn't Regret Pushing the Boundaries With 'Two Pink Lines'
Kevin Winter, Getty Images
Eric Church has never been afraid to do something unexpected or risky when it comes to his music. In fact, that attitude and fearlessness can be traced all the way back to his debut album, 2006's Sinners Like Me.
During an in-depth Q&A session at the 2020 Country Radio Seminar in Nashville, Church looked back on his choice to release "Two Pink Lines," a song that tells the story of a young couple anxiously waiting for the results of a pregnancy test.
"That was a great second single choice," Church said sarcastically, chuckling slightly. "I don't know why teen pregnancy wouldn't work."
The single, written by Church and Victoria Shaw, peaked at No. 19 on the Billboard charts following its release on Aug. 28, 2006. Although it ended up being one of Church's worst-performing singles, he explains that he wanted to put the song out there because no one else had really dared to do something like that.
"Nobody expected that one," Church told the crowd of radio programmers and industry executives. ""Two Pink Lines" was a choice we made because I never had heard about that subject matter [in a country song]. You could talk about it at the dinner table, but you wouldn't put it out."
Now that Church has released six studio albums worth of music, "Two Pink Lines" may not stand out to many as one of his most noteworthy songs. Still, the track is a favorite with many fans who can relate to the subject matter that country radio still often sees as taboo.
For Church, "Two Pink Lines" marks another chapter of a career spent trying to stay true to himself while pushing past what's expected at mainstream country music.
"You never know what's coming," he says of his creative process. "It's about chasing things to different places."
Enter your number to get our free mobile app
LOOK: 10 Things You Didn't Know About Eric Church