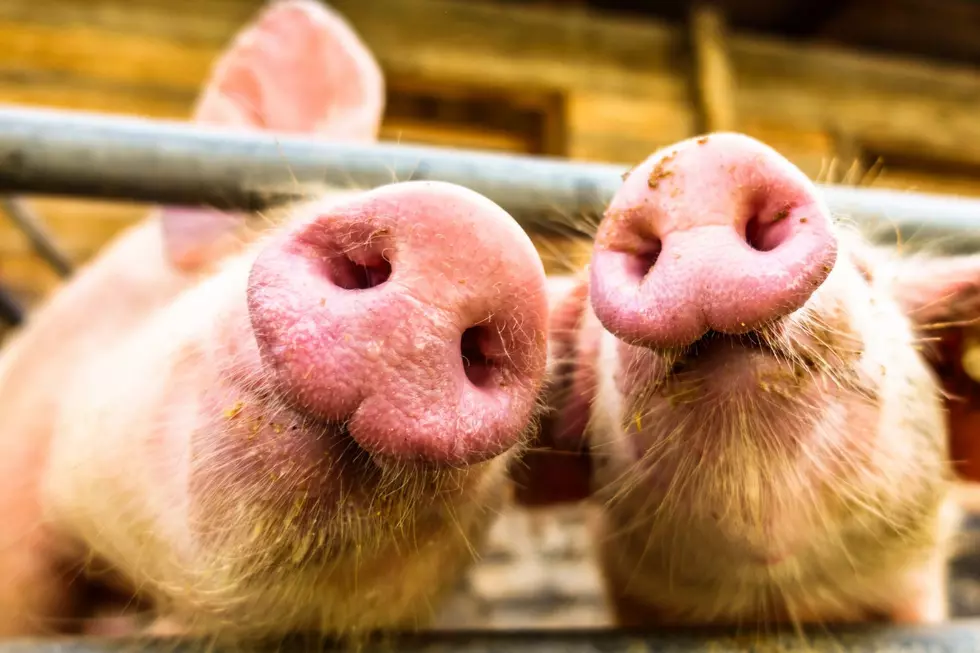 East Iowa Pork Producer Sells To Global Food Giant
Canva
The global food company JBS USA has recently announced it will be buying "certain assets" of an Iowa-based pork producer.
TriOak Foods and JBS USA have enjoyed a long-standing business relationship. According to a release, JBS has been an exclusive customer of TriOak market hogs since 2017.
In a release from JBS, Matthew Turner, DVM, JBS USA Head of Live Pork shares that the announcement helps JBS continue its strategy of supplying high-quality products to consumers.
As a longtime, exclusive hog supplier to JBS USA, TriOak Foods has a proven track record of maintaining the highest standards for animal health, well-being, and product quality. We look forward to continuing our strong partnership with the TriOak team.
The announcement did not specify the assets included as well as the terms of the deal. The release says that JBS is buying "certain assets" for "an undisclosed amount."
TriOak Food is a family operation established in 1951 in Oakville, Iowa. The company does live pork production, grain merchandising, and fertilizer marketing. Their hog farms include multiple open-pen gestation facilities and farms that are compliant with California's Proposition 12, which the US Supreme Court is currently reviewing.
JBS Foods is the world's largest beef company and owns five pork processing plants in the U.S. Two of these are in Iowa in Marshalltown and Ottumwa.
In the announcement, JBS USA Pork President says.
 With a focus on meeting customer and consumer expectations, this announcement means that JBS USA will continue expanding our premium pork product mix, including open pen gestation and Proposition 12-compliant hogs.
JBS USA's other pork production facilities are in Beardstown, Illinois.; Louisville, Kentucky, and Worthington Minnesota.
Take A Tour of CBL Farms
A Tour of Mueller Farms
Mark Mueller is a fourth-generation farmer producing no-till corn, soybeans, alfalfa, specialty beans, forage rye, and corn for silage. Let's take a peek into his operation.