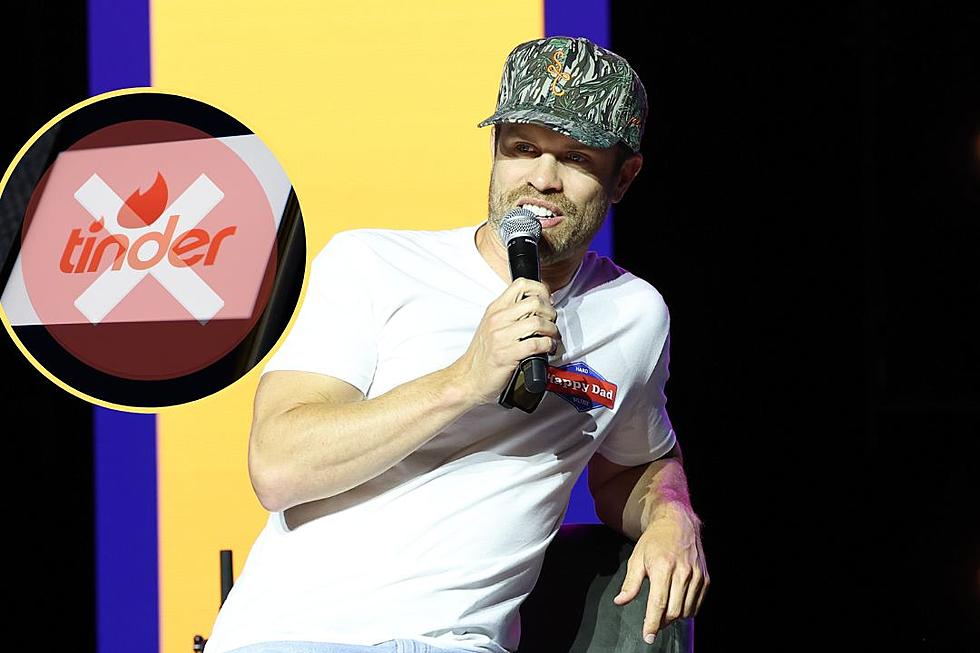 Dustin Lynch Isn't on Tinder: 'I Haven't Gone Down That Rabbit Hole'
Terry Wyatt, Leon Neal , Getty Images
Dustin Lynch seems to have a new flame lit under him — it's apparent when listening to his new album, Killed the Cowboy (Sept. 29) that he's in a good place career-wise.
On a personal level? He's doing his best.
In a chat with Taste of Country Nights, Lynch acknowledges that he has "leveled up" with himself, and he checks in with himself to ask, "Am I okay?"
"I have a lot going on in my life, and multitasking personal life, relationships, versus what drives me," the "Stars Like Confetti" hitmaker explains, referencing his dating life, "which is, you know, trying to make the best music I can and play the best shows I can. Finding that balance is really kind of what I'm going through."
Lynch has shared in prior interviews that in his downtime, he likes hunting and fishing — usually alone. It's a great way to reflect, and being in nature and hearing nothing but the sounds of Mother Nature helps him come down off the high of playing live concerts.
Thinking that I might have the perfect solution to his problem, I asked him, "are you on Tinder?"
He's not.
"No, no. I haven't gone down that rabbit hole yet," he insists, "But I really ... I find it tough making time to really go on dates when I'm off the road. I've gotten in the routine of just loving being by myself and working on the farm, and kinda recharging the batteries when I come back off the tour."
"So, I don't know if that's a schedule that I need to switch up a little bit, to maybe find me an awards show date? But we'll see what happens."
Lynch's current single, "Stars Like Confetti," is in the Top 10 on country charts. His Killed the Cowboy Tour in support of his new album is slated to kick off in 2024. Maybe he'll find a nice partner to join him before then?
Evan Paul is the host of Taste of Country Nights, a syndicated radio show heard on more than 120 country radio stations nationwide, every night from 7PM to midnight. He plays the best new country music and interviews today's top stars, like Luke Combs, Miranda Lambert, Dan + Shay, Keith Urban, Carrie Underwood, Luke Bryan, Chris Stapleton, Lady A, Morgan Wallen, + more! 
9 Country Stars Who Dated + Married Pro Athletes
We're not going to say every relationship involving a country singer and a professional athlete is doomed, but the odds of true love lasting aren't great.
Here are nine country singer/athlete couples. Seven went to the altar, and of those seven, just three survive today. A high-profile divorce is a more common result of this kind of relationship, but for the sake of our romantic heart, we'll admit the sample size is very, very small.
10 Artists We'd Like to See Do an Eras Tour, Ranked
Taylor Swift elevated the touring game with her captivating Eras Tour. After a more-than-successful run in the U.S., the pop star is now heading overseas, before returning to the States for handful of dates in 2024. What could have been considered just another greatest hits tour became so much more, because each of Swift's albums is a different version of her. Looking through the world of country music, we found 10 artists we'd like to see create the same type of show experience for their fans.